King County, like other places in our country, experiences frequent fires. About one-third of all fires occur in residential properties; one-third involve natural vegetation; and the remaining third involve vehicles, outside equipment and storage, and other locations. Most fires are human-caused and are preventable. Only a small percentage of fires are caused by natural forces such as lightning.
In order for a fire to occur, three elements in the right combination are required:
heat or ignition sources
fuel
oxygen
Structure fires: a fire of natural or human-caused origin that results in the destruction of homes, businesses, and other structures in populated, urban, or suburban areas.
Wildland fires: a fire of natural or human-caused origin that results in the uncontrolled destruction of forests, field crops, and grasslands.
Wildland-urban interface fires: a fire of natural or human-caused origin that occurs in or near forest or grassland areas where isolated homes, subdivisions, and small communities are located. These fires can start as, or grow into, a structure or wildland fire.
Fire hazards present a very real risk for residents and businesses in King County. We must be vigilant, prepare, and mitigate these hazards in our region and surrounding counties.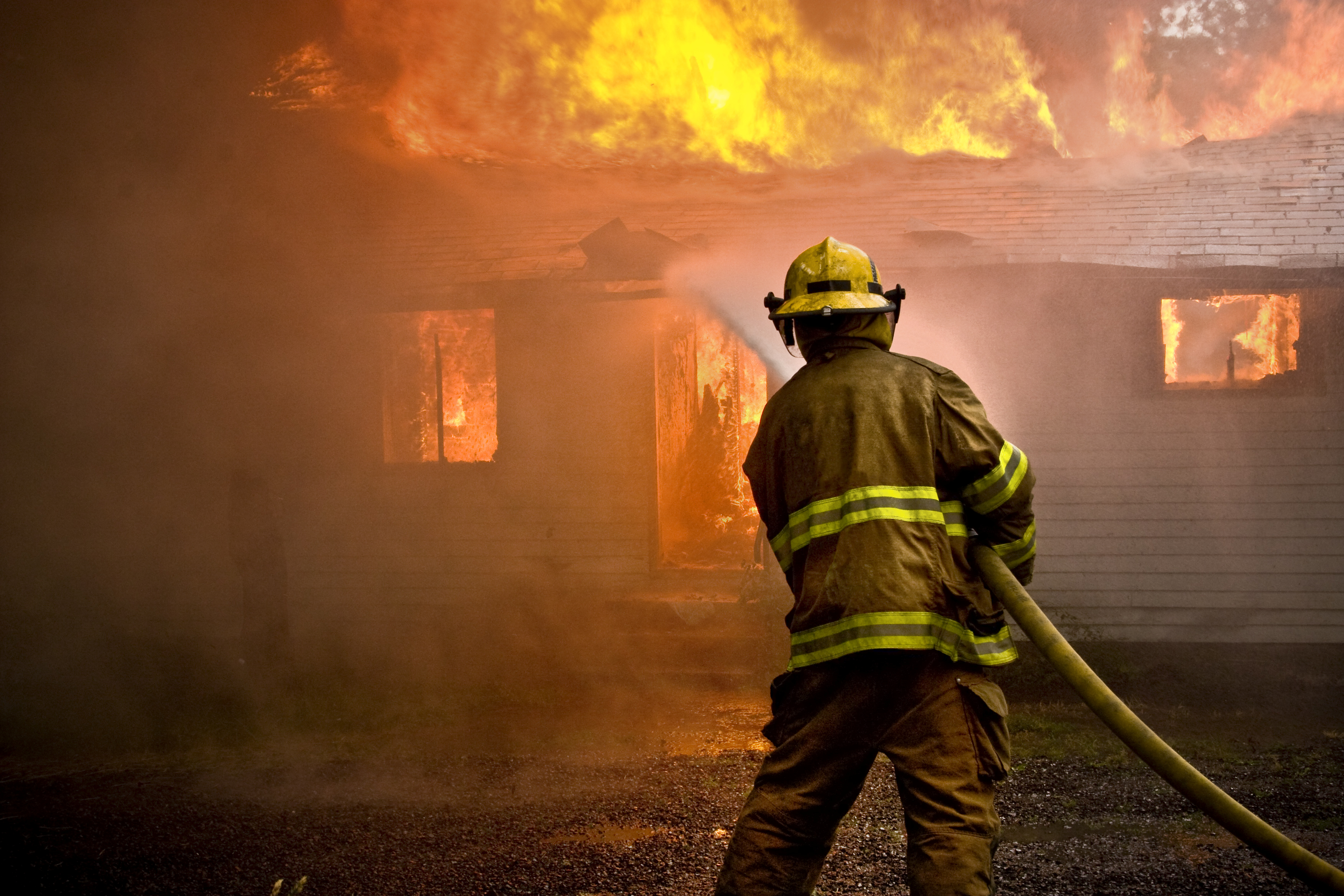 Structure fires
Learn how to prevent fires in and around your home and office. Common causes include: cooking, smoking, heaters, candles, electrical, arson, and children playing with matches.


Install and maintain smoke detectors on every level of your home, and near bedrooms. Most fatal fires happen at night while you're sleeping and you will not smell smoke, even if you are a light sleeper.


Have a fire extinguisher available. Know when and how to use it.


Know where exits are and the evacuation procedures for your home, office, and school. Plan and physically practice a home escape plan.


Provide escape ladders for floors above ground level. Practice using them.


Designate an outside meeting place for your family and co-workers to meet once you're out. A good place may be a safe distance from the front of your home or building.


Make sure fire vehicles can get to your home by clearly marking all driveway entrances and displaying your address.


Wildland fires
Learn about your area's wildland fire risk and how to make your home and property more fire resistant. Contact your local fire department for information on burn bans, burning regulations, and defensible space practices for making your home more fire resistant.


Build fires away from nearby trees or bushes. Embers and firebrands can float in the air and start fires where they fall. Extinguish small fires quickly and completely using water, sand, and/or a fire extinguisher.


Plan two escape routes out of your neighborhood and establish a meeting place for family members to reconnect.


When a wildfire threatens and you are advised to evacuate, you won't have time to shop or search for supplies. Assemble an emergency supply kit with the items you'll need for a few days.


Make arrangements for housing with friends or extended family should you need to leave your home.


Structure fires
Alert others and get out of the building. A fire can easily travel through a house in less then five minutes.


If your primary escape route is filled with smoke, use another exit if possible. If you must escape through the smoke, stay low under the smoke and crawl quickly to safety.


Once outside the building, stay outside.


Go to the designated outside meeting place where everyone can be accounted for.


Call 9-1-1.


If you cannot get out, stay in a room as far away from the fire as possible with the door closed. The more barriers and space between you and the fire will increase your chances of survival. Call 9-1-1 and report your location. If you have access to a window, signal firefighters for help.


Wildfires
Listen to local TV and radio stations, or NOAA Weather Radio, for updated emergency information.


If you are directed to evacuate, do so immediately. Tell someone when you leave and where you are going.


Wear protective clothing - sturdy shoes, cotton or long wool pants, a long-sleeved shirt, and gloves. Bring a handkerchief to protect your face.


Lock your home.


Choose a route away from fire hazards and watch for changes in speed and direction of fire and smoke.


If you are certain you have time and it is safe to do so, take steps to protect your home:



Inside
Close windows, vents, doors, blinds or non-combustible window coverings, and heavy drapes. Remove lightweight curtains.
Shut off gas at the meter. Turn off pilot lights.
Open fireplace damper. Close fireplace screen.
Move combustible furniture into the center of the home away from windows and sliding-glass doors.
Turn on a light in each room to increase visibility of your home in heavy smoke.




Outside
Seal attic and ground vents with pre-cut plywood or commercial seals.
Turn off propane tanks.
Place combustible patio furniture inside.
Connect the garden hose to outside taps.
Place lawn sprinklers on the roof and near above-ground fuel tanks.
Wet the roof.
Wet or remove shrubs within 15 feet of the home.
Gather fire tools including shovels, hoes and hoses. Make sure they are outside and easy to access.
206-296-3830
Toll Free 1-800-523-5044