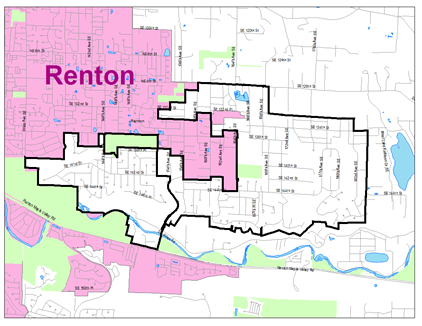 East Renton is in the City of Renton's potential annexation area (PAA), meaning the city intends to extend its borders to serve this community.
Located east of the City of Renton and north of the Cedar River, East Renton encompasses most of the remaining Urban Growth Area on the plateau east of Renton out to 184 th Avenue SE.
Status updates
On February 6, 2007, registered voters living within the Preserve Our Plateau annexation area voted against joining the City of Renton. King County will continue to work with the City of Renton and unincorporated area residents to promote annexation of the area.
Additional information and links
City of Renton Website: Annexation information found in Economic Development, Neighborhoods and Strategic Planning Department section
Handouts and Meeting Materials
Reports and presentations