Rick Brater confirmed as Director of Road Services Division, King County Local Services
Summary
The Metropolitan King County Council yesterday unanimously approved Brater's appointment to the position, in which he has served on an interim basis since October 2018.
Story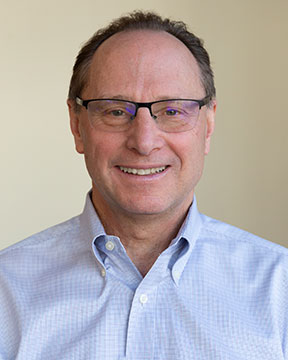 The Road Services Division operates as part of the county's new Department of Local Services. Brater will continue to lead an agency that maintains 1,500 miles of roadway and 182 bridges in unincorporated King County. Road Services has nearly 400 employees and six maintenance divisions.
Brater has worked for King County for more than 17 years. He served as Engineering Services Section Manager, then County Road Engineer before being named Interim Director.
He has managed nearly $900 million worth of road infrastructure projects, including construction of the new South Park Bridge, emergency repairs to the Baring Bridge, and remedying design defects on the Tolt Hill Bridge.
Before joining King County, Brater spent nearly a decade with Washington State Ferries, most recently as Terminal Engineering Program and Design Manager.
"I thank the Executive and Council for their vote of confidence and look forward to serving in this position to my utmost abilities," Brater said. "Working with the council, I hope to find innovative strategies to address the challenges in our unincorporated roads network and meeting the growing needs of this region."
"Rick has served the county with excellence for many years. He was instrumental in coordinating and leading the Road Services Division in the recent snow events and is a trusted professional with an outstanding reputation. I thank the council today for confirming him in the role of director and look forward to working with him to address the challenges ahead in maintaining our roads network," said John Taylor, Department of Local Services Director.
Relevant Links
Quotes
"Rick has served the county with excellence for many years. He was instrumental in coordinating and leading the Road Services Division in the recent snow events and is a trusted professional with an outstanding reputation. I thank the council today for confirming him in the role of director and look forward to working with him to address the challenges ahead in maintaining our roads network."
John Taylor, Department of Local Services Director
"Congratulations to Rick Brater for his appointment as the Local Services' Road Services Division Director. Rick is an accomplished county engineer with an excellent statewide reputation, and he always does great work despite having to work with a broken state roads funding formula. I am thoroughly impressed by Rick's leadership of the division while serving as Interim Director and I am excited to see his work continue."
King County Councilmember Kathy Lambert
"Mr. Brater faces an uphill battle given the County's dwindling funding sources for roads and bridges—a battle he is well equipped to take on from his years of service with the county so far. I look forward to working with him as we find creative ways to ensure excellent public service for residents in unincorporated King County who depend on our roads every day."
King County Councilmember Joe McDermott
"Rick's deep experience and knowledge of the rural road system in King County, as well as the people that depend on those roads daily, make him an excellent pick to lead the Road Services Division."
King County Council Vice Chair Claudia Balducci
"I was pleased to support the confirmation of Rick Brater as Director of the Road Services Division under the Department Local Services. I have worked with Rick in the past on South King County traffic issues, and I know that his responsiveness to the transportation issues facing our neighbors in unincorporated King County will be an asset as he takes on the leadership of the Road Services Division."
King County Councilmember Pete von Reichbauer