Quick Start Guide
Changes coming to north King County
Effective 10-02-21 thru 03-18-22
Vigente del 10-02-21 al 03-18-22
2021 年 10 月 2 日至 2022 年 3 月 18 日有效
2021년 10월 2일부터 2022년 3월 18일까지 유효
Có hiệu lực từ ngày 2/10/2021 đến ngày 18/3/2022
Big changes are coming to bus service in north King County in October. Learn more about how the changes may impact your travel.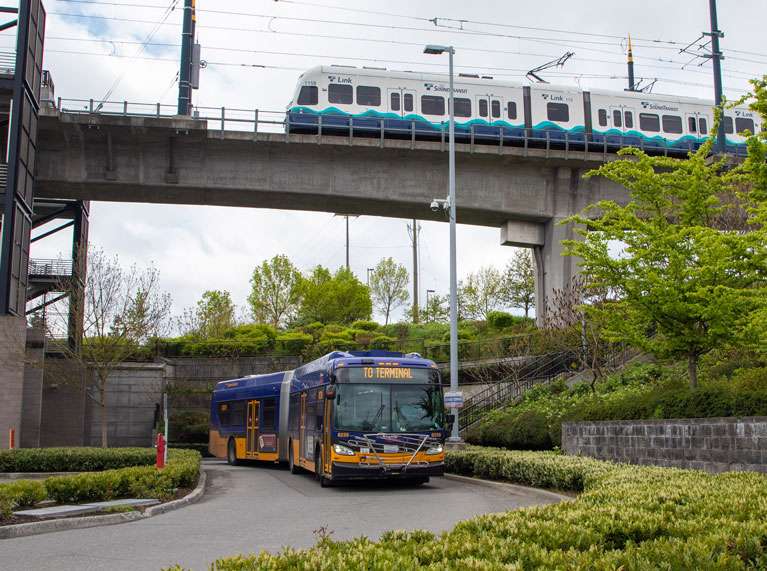 North King County route revisions
Don't pay twice, get an ORCA card
If you pay cash to ride a Metro bus and plan to transfer, your paper transfer is not accepted on Sound Transit services or the Sounder Train and you need to pay separately for that portion of your trip. With an ORCA card you only pay the difference between your two fares when you transfer within two hours.
Get your ORCA card today!
You can purchase an ORCA card in one of the following ways, be sure to check the links for up-to-date hours of operation:
Rideshare
Link light rail
Learn more about Link light rail and the new service to Northgate Station, Roosevelt Station and U District Station on Sound Transit's website.
Health and safety guidance
Here's how to safely and efficiently use Metro:
Sign up for Transit Alerts
Always wearing a mask and following other health and safety guidance will keep all of us moving forward together.
Frequently asked questions