Metro's top bus driver a 'smooth operator'
Summary
In a surprise ceremony today, Robert Duncan, 60, was honored as Metro's 2012 Transit Operator of the Year.
Story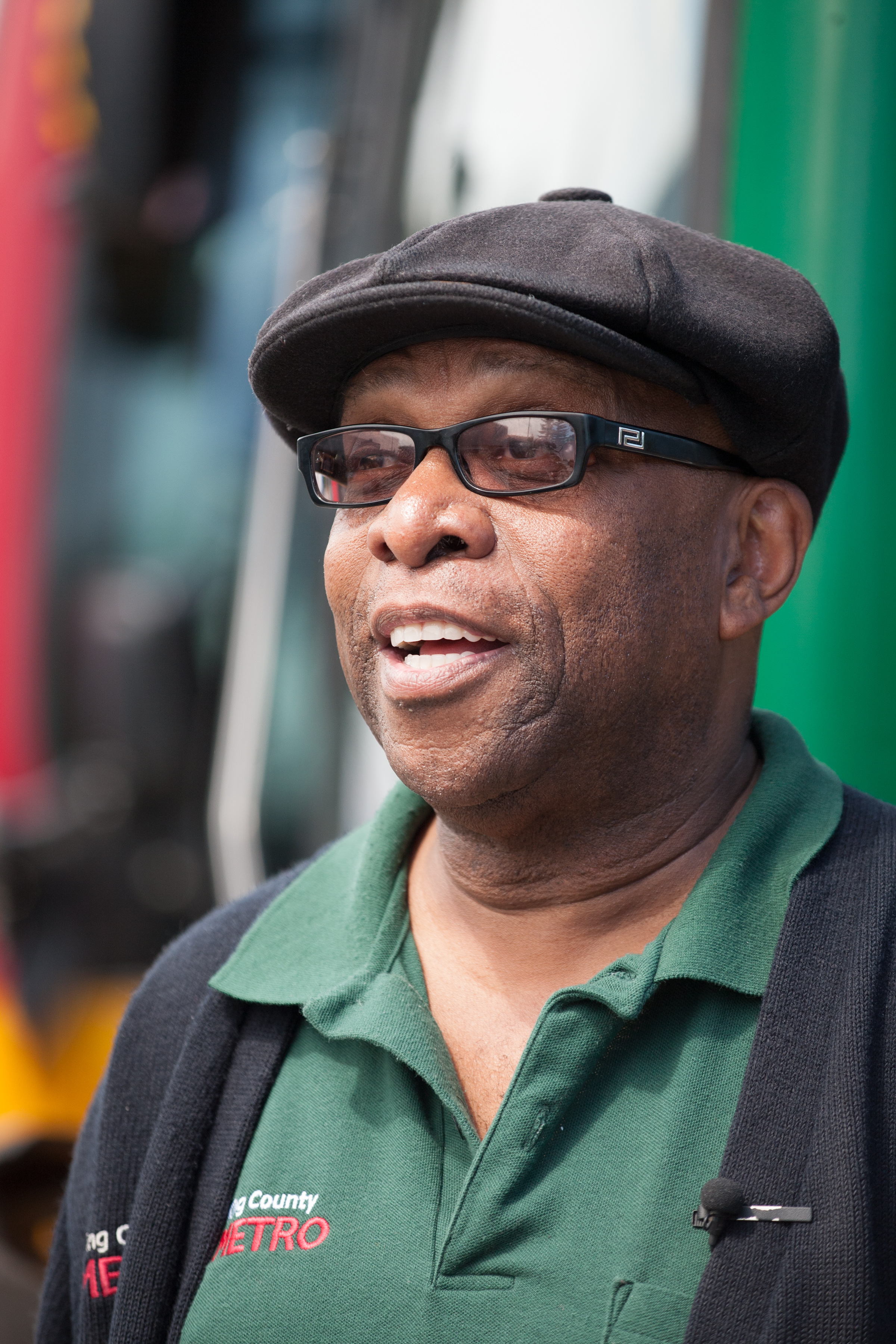 He's the bus driver who loves to make people laugh, a "smooth operator" who does his best to help people get where they need to go.
And for the next year, Metro Transit's Robert Duncan is No. 1.
In a surprise ceremony today, Duncan, 60, was honored as Metro's 2012 Transit Operator of the Year. Other Metro operators chose him as a respected peer who exemplifies excellence in safety and customer service.
"Robert joins Metro's elite group of top drivers – the best of the best," said King County Executive Dow Constantine. "He knows the system inside and out, and customers appreciate and depend on his reliability and helpfulness."
Duncan is a Redmond resident who works at Metro's East Base in Bellevue. He was born in Seattle and attended Roosevelt High School, North Seattle Community College and the Washington Police Academy. He first joined Metro in 1977, and drove part- and full-time routes in three stints spanning about 30 years. He recently earned a 28-year safe driving award.
These days, Duncan drives Route 311 part-time. That means his "decades of experience and knowledge are still on the road, and that's a big benefit to customers," said Metro Transit Operations Manager Jim O'Rourke.
Commendations and kudos from customers and colleagues say Duncan is a "smooth operator" who "does a great job" and "is a plus for Metro."
To be a good bus operator, you have to be a people person, said Metro General Manager Kevin Desmond. "Robert exemplifies Metro's 2,700 drivers – he's a driver who loves his job and cares about our customers."
Since 1979, the drivers themselves have selected the best of their peers to hold the title of Metro Transit's Operator of the Year. In order to receive the award, a driver must first be chosen Operator of the Month from one of the seven transit bases. At the end of the year, the Operator of the Year is selected by a vote of all fellow Operators of the Month. The annual ceremony is usually held the following summer.