King County Metro, ATU Local 587 reach settlement on back wages
Summary
King County Metro and Amalgamated Transit Union (ATU) Local 587 have reached an agreement to pay transit operators back wages for all uncompensated time claims worked over the past three years. A settlement agreement outlining the details on back wages will be forwarded to the King County Council with a recommendation to affirm and approve.
Story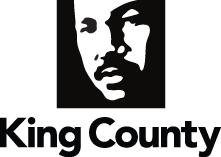 Metro and ATU agree that 3,728 transit operators are eligible to receive payments to cover all possible uncompensated time worked from April 1, 2015 through March 31, 2018. The settlement agreement outlines a maximum of $8.3 million in payments to drivers.
The agency and the union jointly agreed that back pay was required to compensate drivers after determining that the time identified in the labor contract was insufficient for performing some non-driving tasks, such as filling out lost-and-found forms, and incident or collision forms. The agreement settles and closes all possible wage and hour claims during this three-year period of time.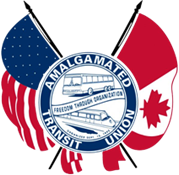 Individual drivers are eligible if they were employed for at least 15 working days within a month during the three year period. An eligible driver will receive a minimum of $500, or up to $3,708. The settlement amounts reflect $103 in back wages for each month worked, up to 36 months. Back wages that were recently paid to eligible drivers through the 2017 U.S. Department of Labor settlement will count as credit towards the newly agreed-to settlement.
Once the settlement is affirmed by the King County Council, each eligible operator will be sent a release form to fill out and return in order to receive their payment. Final payments are possible within the next few months.
The funds to pay back wages are expected to be covered by Metro's collections of fare and sales tax revenue and are accounted for in a supplemental appropriation request to the King County Council. The estimated total cost of the settlement to the county is $10 million including benefits. Metro carried more than 122.2 million riders in 2017 and has a two-year operating budget of $1.6 billion.
BACKGROUND
In fall 2017, Metro paid two years of back wages and liquidated damages totaling $6.4 million to about 2,400 overtime-eligible operators to address a U.S. Department of Labor review. Payments ranged from $44 to $8,500 for eligible operators.
Metro has since corrected its pay practices, including improving its sign-in process and time allotted for pre-trip inspections. This latest settlement with ATU covers all areas of uncompensated time for eligible operators not addressed under the U.S. DOL review, which focused only on those who performed work and also qualified for overtime.
Metro has informed the Washington State Department of Labor and Industries of the progress made as a result of this settlement agreement in addressing uncompensated time. There are currently no pending wage claims or other investigations with L&I.
QUOTES
"We're glad to have successfully reached resolution with ATU and close this chapter on the issue of back wages owed to transit operators. Metro and ATU are united in providing service across King County at a time when demand continues to grow and lead the nation." - Rob Gannon, General Manager, King County Metro
"ATU 587 believes that this an equitable settlement on all the issues involved and that the issues have been corrected for the future. ATU appreciates that our Employees are being properly compensated for the work that they are doing." - ATU Local 587 President Michael Shea