Judge Maureen McKee - Superior Court
How to contact a King County Superior Court judge and get ready for your trial or motion.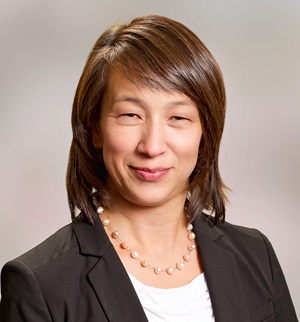 Courtroom Number: 4C
Bailiff: Regine Tugublimas
Department: 5
Assignment: Civil and Criminal/Maleng Regional Justice Center
Biography
Judge McKee was appointed to the King County Superior Court bench on August 13, 2018, by Governor Jay Inslee. She assumed the position previously occupied by the Hon. Lori K. Smith, who was appointed to Division I of the Washington State Court of Appeals.
Judge McKee received her B.A. degree from Oberlin College and received her law degree from Cornell Law School. Prior to law school, Judge McKee was a VISTA Volunteer in Chicago, IL and a job developer at the YAI/National Institute for People with Disabilities in New York, NY. During law school, Judge McKee received the opportunity to serve displaced persons at the American Refugee Committee in Mostar, Bosnia, and incarcerated mothers at Legal Services for Prisoners with Children in San Francisco, CA.
Upon graduating from law school, Judge McKee joined The Defender Association (now known as The Defender Association Division) as a staff attorney for almost 16 years. For part of that time, she supervised the Investigation and Misdemeanor Units before being appointed the Interim Managing Attorney of The Defender Association Division.
Requests
Non-dispositive motions
Parties must comply with all the requirements of KCLR 7 when setting motions without oral argument. Please provide a copy of all proposed orders in Word format to the Court by emailing them to the bailiff.
Copies of signed orders will be delivered to counsel or the parties electronically if email addresses have been provided to the Court. If no email address is available for an attorney or a party, please provide preaddressed, stamped envelopes to the Court for its use in sending the order by mail.
Civil trial continuances
The Court grants motions to continue trial, other than the 28-day adjustment authorized by LCR 40(e)(1), only on the basis of good cause. The motion should be accompanied by a declaration as to the nature of the case, the discovery and trial preparation that have been completed, what remains to be accomplished, and an explanation of why the case could not be completed within the original case schedule. The assertion that more time is needed for discovery or negotiation, without more, is insufficient. After the Final Date to Change Trial, a motion to continue trial will be granted only under extraordinary circumstances, as provided by LCR 40(e)(2).
Delivering paper working copies to the court
If you need to deliver working copies to the Court, please observe the following protocols. Note that working copies are NOT the official copies of your court documents. First, those must be filed in the Superior Court Clerk's Office. Working copies are the documents judges and commissioners use to familiarize themselves with your case.
Do not deliver documents to the courtroom. You may either pay a fee to submit eWorking copies through the Clerk's Office e-filing application (except for any document of 500 pages or more in length which must be delivered in paper form) or deliver them to the judge's mail room.
For judges assigned to the Maleng Regional Justice Center (Kent), the mail room is:
Maleng Regional Justice Center
401 4th Avenue North, Room 2D
Kent, WA 98032
Weddings
Judge McKee performs weddings by appointment. Please email the bailiff for availability and fee information.