Judge Averil Rothrock - Superior Court
How to contact a King County Superior Court judge and get ready for your trial or motion.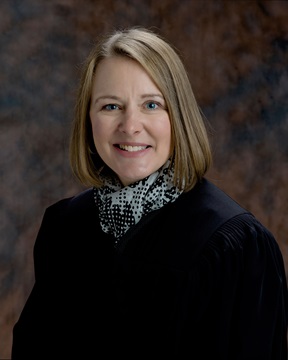 Courtroom Number: 4J
Bailiff: Craig Morrison
Department: 16
Assignment: Civil and Criminal
Biography
Judge Rothrock's first name is pronounced with a long a, like April.
Judge Rothrock joined the King County Superior Court bench on October 28, 2018, upon appointment by Governor Jay Inslee. She has twice been elected to the position, in 2019 and 2020. Judge Rothrock is honored to serve the people of King County.
Judge Rothrock is a graduate of Garfield High School in Seattle and a lifelong resident of King County. She obtained a B.A. cum laude from Colorado College, and obtained her J.D. cum laude from Willamette University College of Law. In law school, she served as an Associate Editor of the Willamette Law Review and received the Van Winkle Scholarship for excellence in Constitutional Law.
Before her appointment, Judge Rothrock enjoyed 24 years of private practice in King County, representing clients in civil disputes in Superior Court and developing significant experience in the appellate courts. Judge Rothrock has appeared in the Court of Appeals for the State of Washington more than fifty times and represented clients in multiple matters on review before the Washington State Supreme Court. Judge Rothrock served as Chair of the King County Bar Appellate Section in 2012.
Other legal community involvement includes serving on the Rules Drafting Task Force of the Washington State Bar Association addressing escalating costs of civil litigation from 2017 to 2018, serving as a Trustee for the King County Bar Foundation since 2016, and serving since 2018 as a Trustee for the King County Law Library. These commitments allow her to remain active pursuing access to justice and civil legal aid.
Judge Rothrock served as Chief Juvenile Court Judge in 2022. Judge Rothrock's service for the Superior Court Judges Association includes involvement with the Criminal Rules, the Public Outreach, and the Family and Juvenile Law committees. Judge Rothrock has been involved in work to improve the civil protection order process and to facilitate better interaction between Juvenile Courts and the Department of Children and Family Services.
For the Superior Court, Judge Rothrock's committee service includes committees that address efforts concerning:
Local Rules
Jury
Courts and Community
Personnel
Diversity, Equity and Inclusion