Transcriptionists
To obtain an official transcript of an electronically recorded court proceeding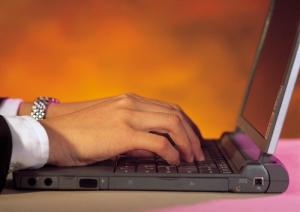 The King County Superior Court Clerk is designated to develop local procedures and maintain of list of locally approved court-approved transcribers. To view the current list, click on the list bar below.
King County Local Civil Rule (LCR) 80.(d)(4): Verbatim Report of Proceedings. Preparation of an official transcript of electronically recorded proceedings conducted in Superior Court (including video tape, audiotape and digital recordings) shall be completed by a court-approved transcriber in accordance with procedures developed by the Office of the Administrator for the Courts and the King County Superior Court Clerk.
Court-Approved Transcribers
The following is a list of court-approved transcribers in alphabetical order.
Name
Address
Email
Phone #
Anderson Transcription Solutions
Attn: Deborah S. Anderson
335 W Middle Rd
Lykens, PA 17048
danderson@andersontranscriptions.com
704-840-9351
Andie Evered, CCR
912 NE Paula Dr
Bend, OR 97701
andieevered@gmail.com
541-362-6335
Ask-Amie
Attn: Amie Camilleri, CET
4075 Dry Creek Road
Healdsburg, CA 95448
amie@ask-amie.com
415-336-4208
Ballard Transcription Attn: Jane Wilkinson
104 South Olympic Avenue, Suite 226
Arlington, WA 98223
ballardtranscription@gmail.com
206-446-6579
Buell Realtime Reporting, LLC
1325 4th Avenue, Suite 1840
Seattle, WA 98101
info@buellrealtime.com
206-287-9066
Byers & Anderson, Inc
Attn: Jennifer L. Anderson
2208 N 30th, Ste 202
Tacoma, WA 98403
schedule@balitigation.com
253-627-6401
1-800-649-2034
Casey & Donley, Inc
Attn: Rebecca Donley
1053 NE Rindal Ct
Poulsbo, WA 98370
RDonley@caseydonley.com
509-539-6153
Catherine Vernon & Associates
Court Reporters, LLC
3641 N Pearl St
Tacoma, WA 98407
info@vernoncourtreporters.com
253-627-2062
1-800-553-1092
fax: 253-779-4333
Christine M. Townsend
5201 NE Falcon Ridge Ln
Poulsbo, WA 98370
cmt2679@aol.com
360-710-5536
Cindie Kennedy, CSR, RPR
PO Box 3288
Belfair, WA 98528
Cindiecsr@yahoo.com
916-496-2680
Connie Mianecki
9672 Rd E SW
Royal City, WA 99357
clm8890@aol.com
509-346-2560
Court Transcripts, Etc
Attn: Darlene Brownlee, CET
PO Box 8235
Yakima, WA 98908
courttranscriptsetc@gmail.com
206-249-7217
eScribers, LLC
Attn: Michele Lilley
7227 North 16th Street, Ste 207
Phoenix, AZ 85020
sales@escribers.net
602-263-0885
Flygare and Associates, Inc.
Attn: Janessa
1715 S 324th Pl, Ste 250
Federal Way, WA 98003
Rgflygare@flygare.com
253-661-2711
For the Record
Attn: Thomas Marshman
725 Sterling St
Sedro Wooley, WA 98284
fortherecordtranscripts@gmail.com
206-714-4578
Jan-Marie Glaze
PO Box 100
Contoocook, NH 03229
janmarieglaze@gmail.com
253-312-0257
Karen English Transcription Service
19 Jumping Brook Dr
Neptune City, NJ 07753
courttranscriber@gmail.com
732-995-4905
Katrina A. Smith
PO Box 482
Gig Harbor, WA 98335
treenee70@comcast.net
253-677-5112
Lickety Split Transcripts
Attn: Rose
PO Box 21461
Seattle, WA 98111
r.landberg@comcast.net
206-932-5025
Mitchell Realtime Reporting, Inc
Attn: Eleanor Mitchell
7829 Center Blvd SE
Snoqualmie, WA 98065
eleanor@mitchellrealtimereporting.com
425-503-3645
Naegeli Deposition and Trial
Attn: Alicia Dahlem
601 Union St, #1624
Seattle, WA 98101
schedule@naegeliUSA.com
206-622-3376
fax: 503-227-7123
Northwest Transcribers
Attn: Barbara Lane, CET
PO Box 283
Snohomish, WA 98291
Northwest.Transcribers@gmail.com
425-497-9760
Reed, Jackson and Watkins
Attn: Bonnie Reed or Marjie Jackson
800 5th Avenue Ste 101-183
Seattle, WA 98104
office@rjwtranscripts.com
206-624-3005
Seattle Deposition Reporters, LLC
Attn: Michael Nelson
600 University St, Ste 320
Seattle, WA 98101
info@seadep.com
206-622-6661
800-657-1110
Sheri Escalante
PO Box 30
Allyn, WA 98524-0030
tags@hctc.com
360-275-3044
Susan E. Anderson,
Registered Professional Reporter
PO Box 4108
Yakima, WA 98904
SusieDrougas@gmail.com
509-930-0271
Talk To Type Transcription
Attn: Holly Rydel Kelly
2522 N Proctor Street Ste 319
Tacoma, WA 98406
t3transcription@gmail.com
253-666-8628
Three Rivers Transcripts
Attn: Melissa J Firth
PO Box 515
Castle Rock, WA 98611
3rtranscripts@comcast.net
360-749-1754
Transcripts Plus, Inc
Attn: Karen Hartmann
435 Riverview Circle
New Hope, PA 18938
CourtTranscripts@aol.com
215-862-1115
YOM: Full Service Court Reporting
Attn: Cheryl Mangio
1200 5th Ave, #1820
Seattle, WA 98101
clientservices-yom@veritext.com
206-622-6875
Frequently Asked Questions
The American Association of Electronic Reporters and Transcribers provides certification. Go to
www.aaert.org
for more information.
Proof of certification as a transcriber with the American Association of Electronic Reporters and Transcribers (www.AAERT.org) or a court reporter licensed in the State of Washington (www.dol.wa.gov/business/courtreporters).
Understanding and compliance with King County Local Civil Rule 80 (LCR 80).
Completion and submission of the required documents to the Court Recording Program Manager for review and approval decision:

Affidavit Requesting for Court Approved Transcriber Status, signed under penalty of perjury.
A General Order Allowing Access to Sealed King County Superior Court Legal Court File.

Approval of court-approved transcriber status by the King County Superior Court Clerk's Office.
The program requires a yearly renewal process, which occurs during the month of December. Each transcriber must resubmit updated documentation in December to the Court Recording Program Manager in order to remain on the court-approved transcriber list for the following year.


Court-approved transcriber assignments may come from two sources: (1) a private party or law firm, or (2) the Clerk's Office Records Access staff.
An interested individual or law firm may directly contact a court-approved transcriber and arrange for an official transcript to be produced. For official transcripts assignments paid for with public funds, at a rate fixed by statute or regulation, Clerk's office staff will contact the transcriber directly with the assignment. Court-approved transcribers agree to accept an equitable share of public funded assignments. Assignments will be rotated through all transcribers on the court-approved list.
Upon payment and request by a court-approved transcriber, clerk's office staff will upload a copy of the recorded court proceeding into the secure file transfer system "ShareFile" for retrieval by the transcriber. For information on ShareFile, view:
www.sharefile.com.