284th Avenue SE Culvert Replacement Project
Project completed in September 2023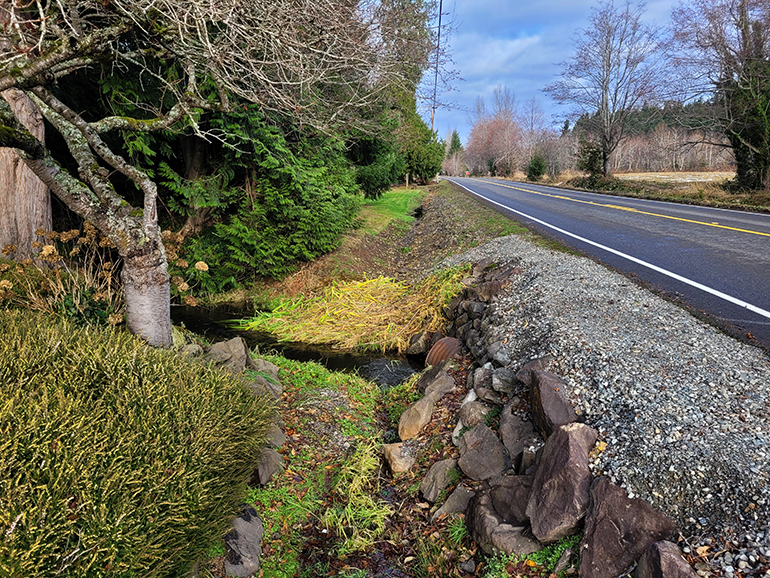 Crews replaced the small culvert that runs under 284th Avenue SE just north of SE 472nd Street. This rusted out pipe in the center of the photo was replaced by a larger culvert to help prevent flooding and support fish passage.
Status update
September 25, 2023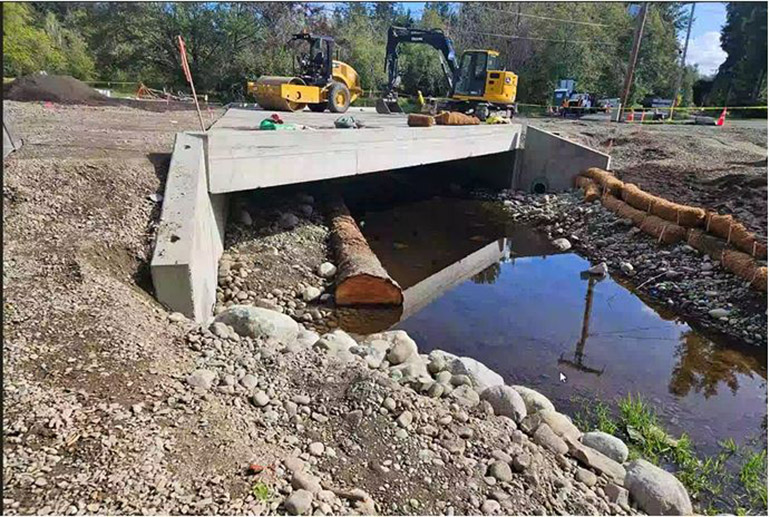 Sept. 18, 2023 – The new box culvert on 284th Ave SE is complete. The crews paved the roadway above the culvert next.
Crews have officially opened 284th Ave SE just north of SE 472nd St to all traffic. They completed the box culvert installation and paved the above roadway in September.
Thank you to the many community members and travelers for your patience this summer.