Vegetation control in unincorporated King County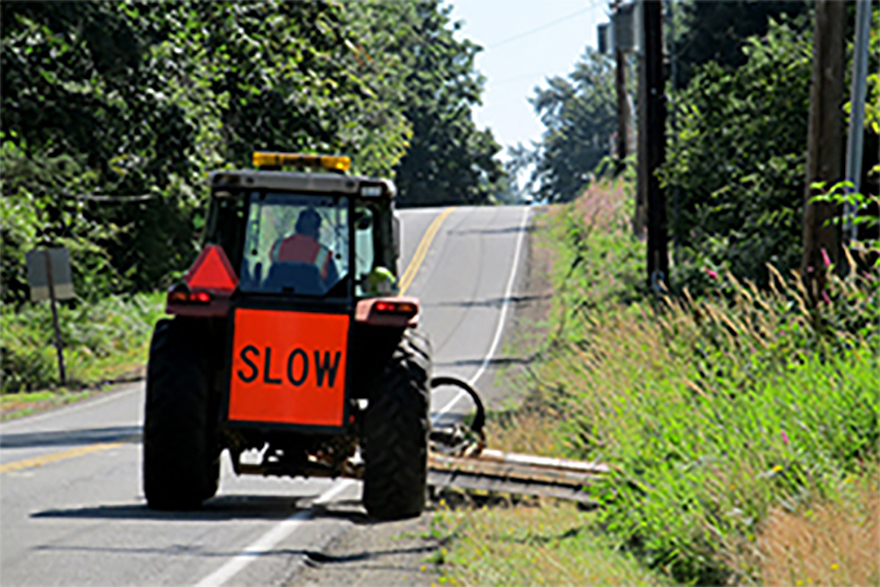 Vegetation control work in unincorporated King County.
About vegetation control in unincorporated King County
Road Services annually schedules its roadside Vegetation Control Program for the unincorporated areas of King County. As part of the program, licensed technicians perform controlled herbicide spraying along some road shoulders starting in the spring and going through the summer. The spraying is performed to help reduce safety hazards for pedestrians, motorists and bicyclists. The spraying also controls noxious weeds that are toxic to some animals and pose environmental risks to native vegetation.
All herbicide applications are designed to keep roads and shoulders safe for motorists, bicyclists and pedestrians, prevent root systems from damaging the roadways and to reduce sod buildup that can cause roadway flooding and icy conditions in the winter months. Weed control also reduces fires that can ignite uncontrolled vegetation and overgrowth that can cause accidents due to reduced visibility.
Road Services uses small amounts of herbicides on a carefully-controlled basis. Trained and licensed technicians use only those herbicides approved by the United States Environmental Protection Agency, Food and Drug Administration and the State Department of Agriculture. These technicians must take required annual certification refresher courses to maintain their license prior to performing any of the herbicide spraying. Applications are additionally guided by best management practices that include follow-up monitoring and soil testing.
No routine herbicide spraying is conducted in ditches or near water, including rivers, streams, wetlands, bridge abutments, guardrails near water, levees, back slopes or in moratorium zones, which includes the Snoqualmie Valley and both Vashon and Maury Islands. Although, noxious weed control, which law mandates, can include spot spraying even in moratorium areas.