Environmental Lab
King County Water and Land Resources Division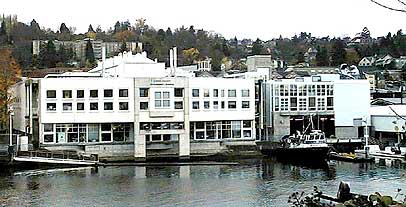 322 West Ewing Street
Seattle, WA 98119
Phone: 206-477-7200
Email: env_lab@kingcounty.gov
The Environmental Laboratory (Lab) provides quality field, laboratory, information technology services, and advisory services in support of King County and other publicly-sponsored programs that protect and enhance water quality.
Field scientists collect samples from marine and fresh waters, industries, wastewater treatment plants, and land application sites. Environmental scientists analyze those samples in the trace metals, trace organics, conventionals, microbiology, and aquatic toxicology laboratories. Data from the analyses are validated and stored on a database containing nearly 40 years of environmental data.
In an average year, the Lab serves more than 150 King County projects, analyzes 15,000 samples, and produces close to 400,000 data points for use in environmental studies and decision-making. This information forms a database that is used to:
Monitor trends in regional waters
Design and operate wastewater treatment plants
Enforce industrial waste regulations
Formulate plans and action programs to protect and enhance local water bodies
Monitor recycled products such as Biosolids and reclaimed water
Protect public health
Participate in cooperative studies with other governmental and research agencies
The Lab is accredited by the Washington State Department of Ecology (WDOE). During recent audits, WDOE has cited the Environmental Lab as an "exemplary laboratory", whose "dedication to quality assurance and the production of accurate and defensible data is evident throughout the Lab."
For questions about this Web page, please contact Diane McElhany, Environmental Programs Section Manager, King County Environmental Lab.