Weed Control Methods for Noxious Weeds
Noxious weeds are difficult to control. This class will teach people about the different methods used to control weeds and how to decide what to do when. It will be a hands on workshop with opportunities to practice different methods. Bring your weed control questions and we will try to answer them!
This workshop teaches participants:
Integrated Pest Management and how it applies to noxious weed control
Methods and tools used to control noxious weeds
How to make decisions about what to do and when
No more sessions are planned of this class at this time. Future sessions will be posted here as they are scheduled.
For more information contact us by email or phone at 206-477-9333.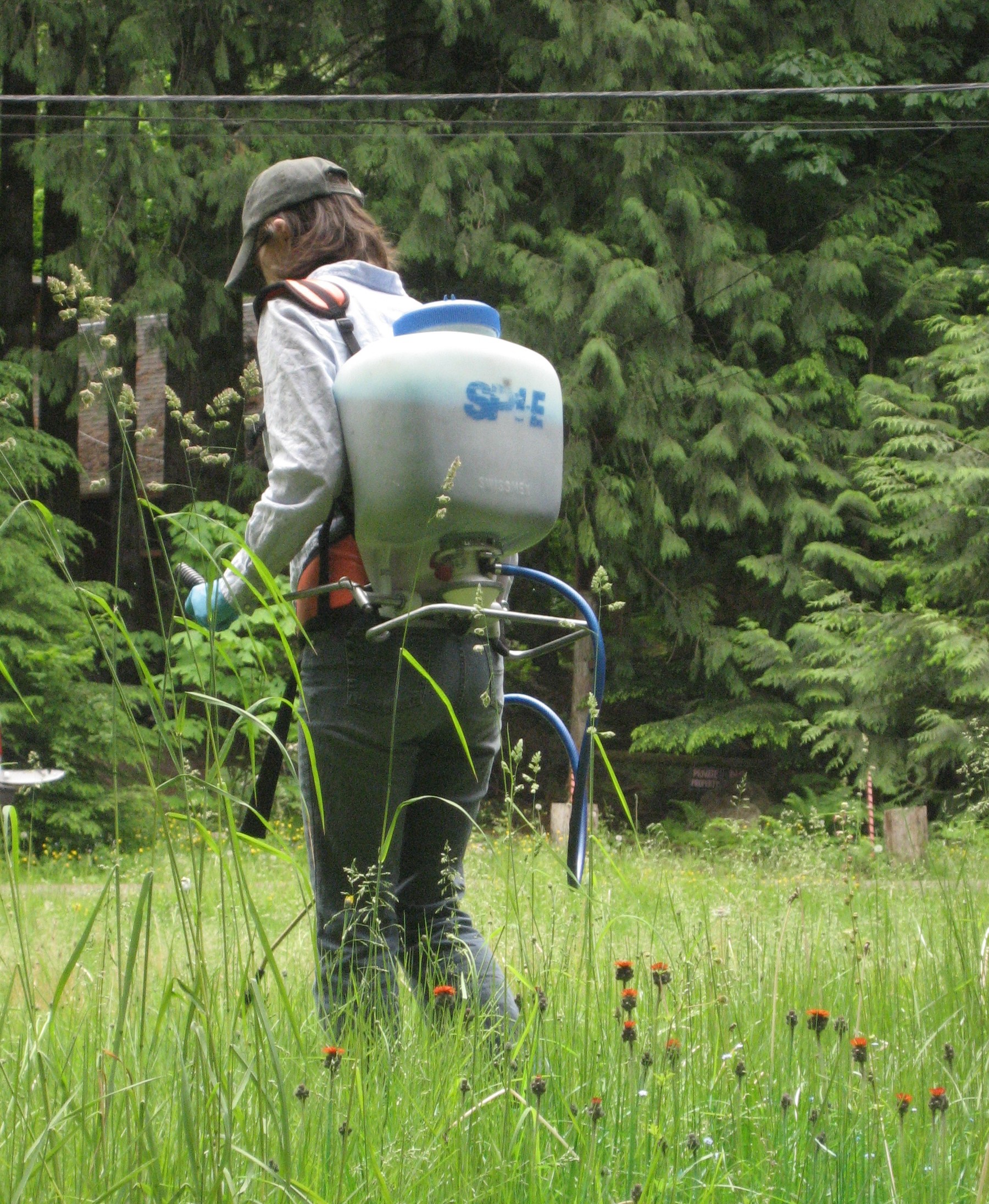 Related information
Related agencies
---
Program offices are located at 201 S. Jackson St., Suite 600, Seattle, WA 98104. To contact staff, see the Noxious Weed Control Program Directory, send an email, or call 206-477-WEED (206-477-9333).