The King County Noxious Weed Control Program provides many services to county residents, including:
Plant identification
Direct assistance and cost share for priority noxious weeds
Informational publications and workshops
Information on the best methods for control or eradication
Facilitating weed management efforts by working with volunteer and landowner groups
Annual surveys on roads and other areas of the county for early detection of noxious weeds
Knotweed control projects - landscape scale knotweed control on rivers
Healthy Lands Project (HeLP) - invasive weed control on conservation lands
For information about the program's projects, activities and achievements, see the program's Annual Reports.
The King County Noxious Weed Control Board adopts the Rules and Regulations as necessary for the administration of the County's noxious weed control program. The Board carries out the mandates of the State Weed Control Law, Chapter 17.10 RCW (external link). The Program implements the law through education and outreach to all landowners. By institution and authority of the King County Council, all lands within the County, except Indian and Federal, are subject to the direction of the King County Noxious Weed Control Board with respect to control of listed noxious weeds.
Weed crew members in action: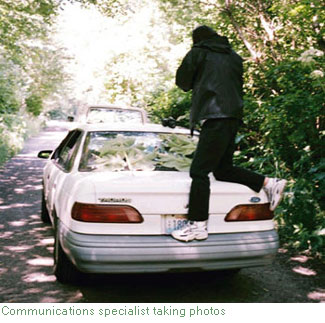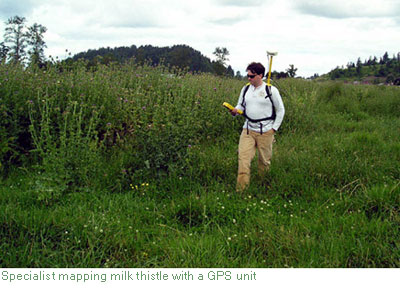 Learn who we are and answer frequently asked questions