Combined sewer overflow status
Check the map below to see if a combined sewer overflow, or CSO, is occurring before going swimming, wading, fishing, or boating near a CSO warning sign. These overflows take place within the City of Seattle.
Warning
Stay out of the water for 48 hours after a combined sewer overflow; contact with polluted water can make you sick.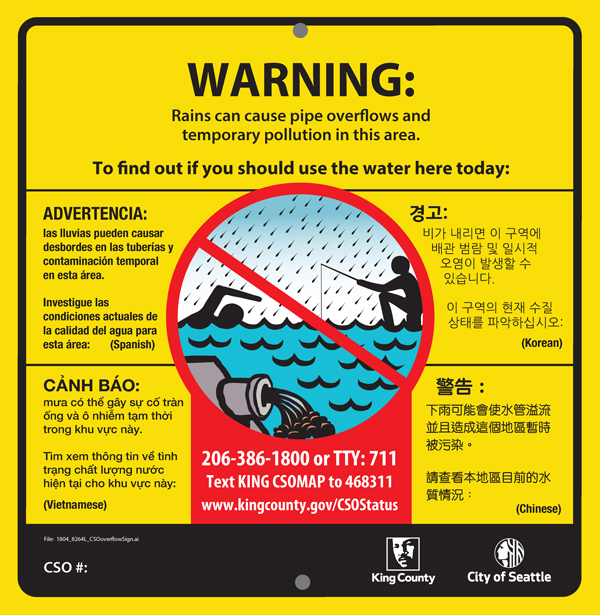 Posted warning sign
Click on each CSO outfall symbol to learn more. Click on the [+] or [-] symbols to zoom in or out, or on [>>] to view Legend.
About the information on this map
During heavy rains, pipes that carry sewage and stormwater together can overflow through relief points called combined sewer overflows (CSOs). This map gives the most current information on recent CSOs to allow people to make informed decisions about using our local waters.
While this is the most current information available, the real-time data has not yet been reviewed for accuracy. People can review confirmed data in King County's and Seattle's monthly and annual reports that these agencies send to the Washington State Department of Ecology.