Mindfulness classes
Reduce stress and improve well-being
Coronavirus (COVID-19) updates:
Mindfulness classes
Status: Available with adjustments
Ongoing and upcoming in-person classes have been transitioned, when possible, to online formats. If you are already registered for a class, Mindfulness Northwest will reach out to you to provide details on your class's status. If you would like to register for an online community class, please click here. Balanced You is currently working with Mindfulness Northwest to develop a menu of King County employee classes for the coming months.
Through a partnership with Mindfulness Northwest, Balanced You offers Mindfulness classes, available to all employees. The courses support and provide relevant information to employees working to reduce stress and improve well-being.
Mindfulness is the simple yet powerful ability of the mind to attend more fully to the present moment's experience. Cultivating mindfulness results in many benefits for mental and physical health, well-being, and happiness. Mindfulness works at the interface between the mind and our experience of our life.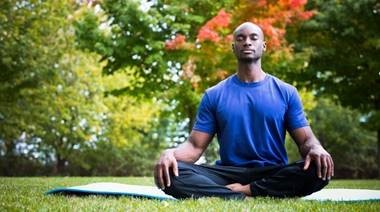 How to participate
Take a class
In light of the ongoing pandemic, we are offering free online Mindfulness Classes to all King County employees. Days and topics vary week-to-week. Visit the Balanced You blog for the class schedule here.
Mindfulness videos
In addition to live classes, Balanced You has also partnered with Mindfulness Northwest to develop a series of on-demand videos ranging from four to 14 minutes long. These videos can be used alone at home or in the office, or can be integrated into team meetings. Click here for more information.
Additional resources
Stay connected
Please share your feedback with the team at Balanced You so we can spread good ideas, share success stories, and bring new tools to help you feel energized and be your best. The more you tell us, the better Balanced You will be!
Email: BalancedYou@kingcounty.gov
Phone: 206-263-9626