Herzman to Camp Freeman Project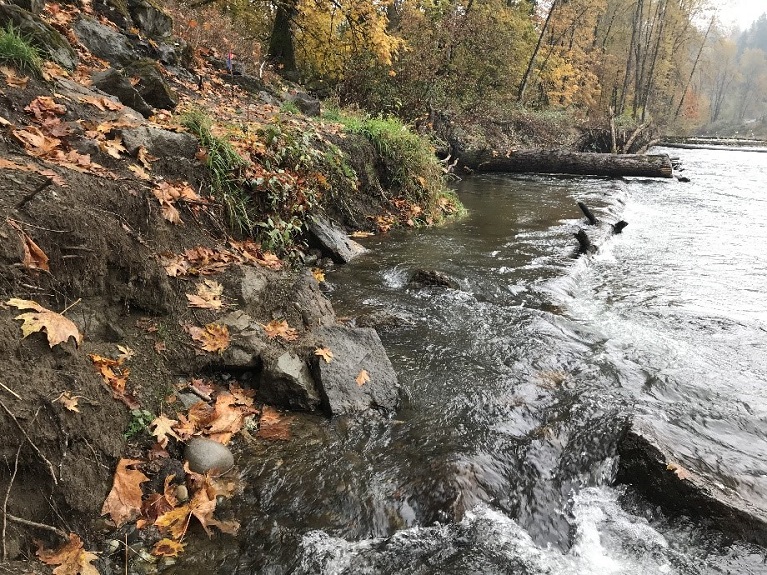 Sign up for announcements about this project
Repair and upgrade the damaged Camp Freeman and Buck's Curve revetments to restore long-term protection for Southeast Jones Road.
Repair damages at the upstream end of the Herzman Levee to establish a stable bank and protect Southeast Jones Road and a residential property.
Remove or setback the downstream portion of the Herzman Levee, reconnecting access to the adjacent floodplain for storing and passing flood water and providing habitat for juvenile salmonids.
Reduce the frequency of future maintenance and repair needs by improving the resiliency of the Herzman Levee and Camp Freeman and Buck's Curve revetments.
Protect and improve existing riparian and aquatic habitat in the reach.
Maximize multi-benefits of flood risk reduction and habitat by coordinating the design with the Riverbend Levee Setback and Floodplain Restoration Project located immediately upstream.
Project Timeline
| | |
| --- | --- |
| Benchmark | Date |
| Acquisitions | 2017-2020 |
| Planning and Alternatives Selection | Summer 2020 to Spring 2021 |
| Preliminary Design (30 percent) | Fall 2021 |
| Final Design and Permits | Fall 2022 |
| Construction Completed | Fall 2023 |