About
Georgetown Wet Weather Treatment Station
Why does King County need to do this project?
This project is part of a larger Combined Sewer Overflow (CSO) Control Plan that will reduce combined sewer overflows into local water bodies and protect public health and the environment. In this plan, there are 14 current or approved projects left to complete to reduce overflows that occur in the regional wastewater system. Duwamish projects, including the Georgetown Wet Weather Treatment Station, were prioritized based on what King County heard from the community.
This facility greatly reduces untreated wastewater and stormwater that would otherwise spill into the Duwamish River.
The county is also investing in projects around the Georgetown neighborhood to improve water quality. The County supported the design and installation of a rain garden and two cisterns at Carleton Avenue Grocery.
Cisterns will store more than 35,000 gallons of rain water from the station's roof each year. The stored water will be used to water the station's plants and trees, which will improve air quality.
The view from the First Avenue South Bridge to South Michigan Street when the station is working on a rainy night.
Conceptual rendering showing the future treatment station as vehicles and passersby approach from the north on 4th Avenue South.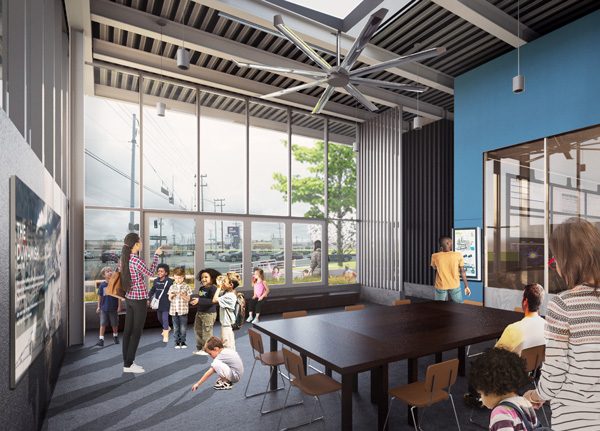 The station will have a meeting room available in one of its operations buildings for educational and training events.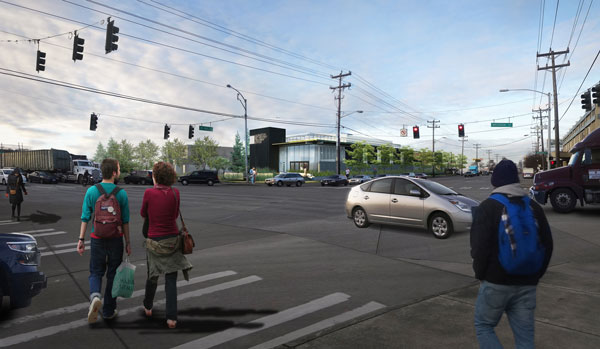 Conceptual rendering showing southeast corner of the treatment station, intersection of 4th Avenue South and South Michigan Street.