Construction
Georgetown Wet Weather Treatment Station
What to expect during construction
Project team available to brief and update community groups, business owners, and residents about construction activities and next steps for construction
Active 24/7 information line: 206-205-9286
Advance notification of construction activities
Email updates about construction activities and community outreach
Security fencing and erosion and sediment control around the project sites
Large trucks and equipment moving in and out of the project areas
Possible work on or near roadways, including on Fourth Avenue South, South Michigan Street, South River Street, and First Avenue South
There may be traffic impacts as pipes are installed
Increased noise, typical of a construction site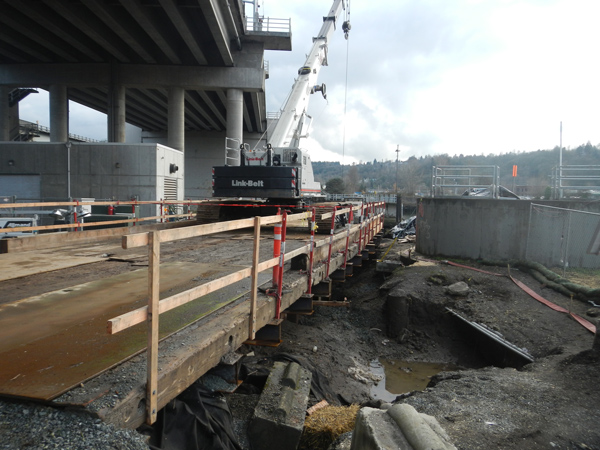 Crews built a "trestle," or temporary work platform, to extend work into the Duwamish River and hold equipment, such as a crane. View more photos of the
outfall structure
.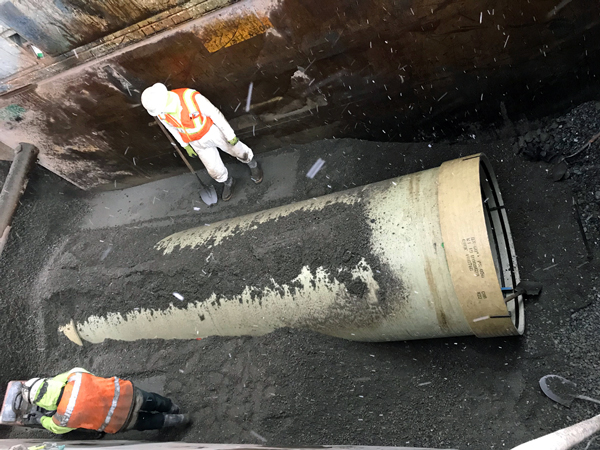 Crews backfill the trench after the 60-inch section of EFF pipe has been installed. View more photos of the
conveyance pipeline
.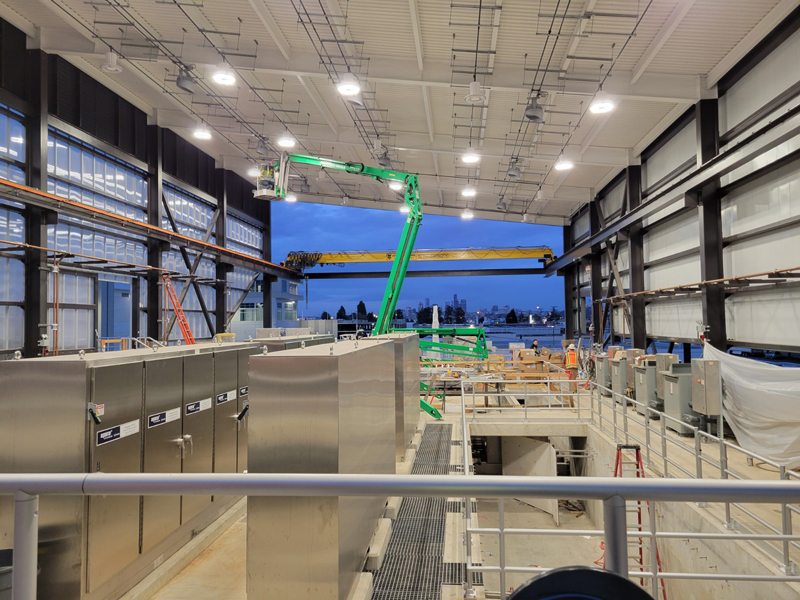 A look at construction progress inside the treatment station (Fall 2021). View more photos of the
treatment station
.
Videos
Groundbreaking on the Georgetown Wet Weather Treatment Station
King County's contractor, Titan Earthwork, completed site preparation and demolition activities to prepare the treatment station site for construction. Major construction started in March 2018 with a groundbreaking ceremony.
Georgetown Wet Weather Treatment Station - making construction sustainable