Lakeland Hills Pump Station Replacement
King County owns and operates the Lakeland Hills Pump Station. King County will replace the aging Lakeland Hills Pump Station and build a new facility in Auburn to upgrade sewer services in south King County. The Lakeland Hills Pump Station is an important part of King County's connected systems of pipes and pumps. The pump station moves sewage from homes, schools, and businesses in the Auburn area to South Treatment Plant in Renton to be treated, eventually sending it off safely into the Puget Sound. Replacing the pump station will prevent sewage overflows and help serve the growing population of Auburn for many years.
Learn more

Contact us
Contact Eunice Lee at:
elee@kingcounty.gov
206-263-1614
If you'd like to receive email or text updates on the Lakeland Hills Pump Station Replacement:
Project location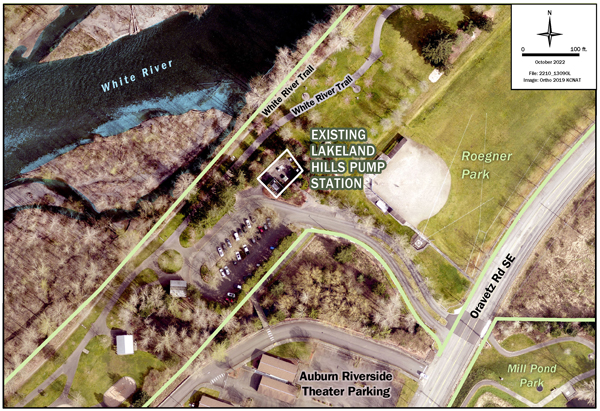 Click for larger view .
Facility address: 601 Oravertz Rd. SE, Auburn
Back to the capital projects overview map .