Combined sewer overflow (CSO) treatment facilities are designed to provide primary treatment (physical settling of solids), disinfection (usually chlorination), and dechlorination of CSOs.
They are built to directly serve the area where they are located. Unlike the West Point Treatment Plant, these facilities operate only during heavy rainfall.
In addition to the West Point Treatment Plant, King County has four local CSO treatment facilities (and a fifth one under construction). King County has also built a road-side raingarden in West Seattle to control CSOs.
| | |
| --- | --- |
| Alki | Carkeek |
| Henderson/Norfolk | Mercer/Elliott West |

Under construction: Georgetown Wet Weather Station (coming online in 2022).
Barton Roadside Rain Gardens
How King County controls CSOs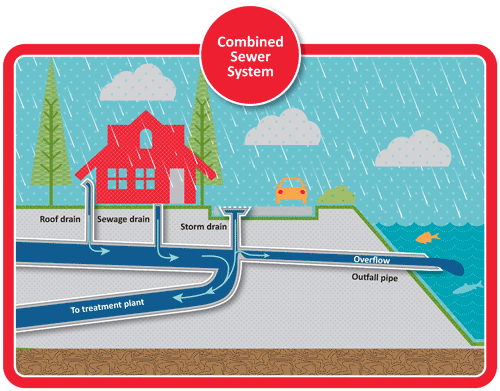 Learn why sewage overflows on the rainiest days and how King County is working to address this issue.
Related content
CSO control annual report
– this annual report includes an overview and status of King County's
CSO control program
and information on annual CSO volumes and number of discharges from each King County CSO. Annual reports for each CSO treatment facility are included in the appendices.
CSO Control Projects in design or construction