2021 COVID-19 Response and Recovery Funding
With health and safety as our top priorities, King County continues to invest in our response to the COVID-19 pandemic and equitable recovery for everyone in King County.

Investing In Our Communities
Highlights of King County's programs to support the health and wellbeing of our residents and communities during the COVID-19 pandemic include:
Vaccines: King County residents can get vaccinated at no cost at any vaccination site, including in Kent, Auburn, Seattle, Renton, Redmond, Shoreline, and Snoqualmie Valley. You can also get vaccinated at local pharmacies and through many healthcare providers.
Testing: Early testing is important to help prevent COVID-19 from spreading to friends, family, and the community. If you feel sick and have symptoms of COVID-19, get tested right away, even if you're vaccinated.

Regional Economic Recovery: King County is partnering with community-based organizations to support local job retention and recovery efforts.
Culture & Tourism: King County is investing $20 million in the creative economy, providing funding to help community arts, culture, and science institutions resume operations and keep people in their jobs. Additional investments include funding for 4Culture's arts recovery fund; an event and festival restart fund; and funds to restore jobs in the local film industry.
Workforce Development: To support equitable recovery, King County will invest in a variety of job training and apprenticeship programs. These programs include a new construction apprenticeship and job training program that support cities, school districts, and colleges in creating local hire programs in underserved areas throughout King County and start-up funding for a statewide behavioral health apprenticeship program to help tackle chronic workforce issues.
Capacity Building: Investments in community-based organizations will help build a strong foundation for equitable economic recovery.
Behavioral Health: The COVID-19 pandemic increased demand on the behavioral health system. King County has commitment funds to invest in programs that meet critical needs, including services to those living in supportive housing and new programs focused on youth and rural residents.
Access to Services: Federal funding will help connect King County residents to health insurance and legal support.
Substance Use: With overdose deaths in King County increasing during the pandemic, King County will invest in a sobering center and overdose prevention campaign.
Food Security: New grant programs for food banks and other organizations that aid people experiencing food insecurity, along with investments in food infrastructure such as co-packing spaces and farmers markets, will help address food insecurity in our region.
Youth & Families: Investments in youth and families include a new community violence prevention program, funding for youth sports programs with a focus in increased equity in youth sports, and expanded behavioral health services.
Wireless Infrastructure: King County will add public wireless services at several local parks.
A major focus of the county's CLFR funding will be providing increased housing support to people experiencing homelessness in the region. This includes new shelter beds, increased outreach, enhanced shelter services, permanent supportive housing, and investments in other housing solutions.
Metro Transit received federal funding to
further improve their frequent, reliable service and support jobs. The King County International Airport also received funding.
The King County Jobs and Housing Program provides county-funded job and housing supports for up to 400 people who are experiencing homelessness, primarily through rapid rehousing. This program is designed to stabilize people's lives by providing a steady place to live, an interim job, and access to support services and career navigation with the ultimate goal of transitioning each person to permanent housing and a permanent job.
Court Backlog: Funding will help address the backlog in King County courts, support victims, and maintain critical court services such as family law and eviction cases. In addition, this funding will support domestic violence protection orders, DUI diversion, and restitution for victims of property crimes.
Future of Work: King County is building on what it has learned about working remotely and serving customers during a pandemic to reimagine its workspaces, physical and carbon footprint, and service delivery models in a post-pandemic environment.
Grant Support: King County is launching a number of new grant programs, and this funding will help support new staff to administer the programs and provide compliance support.
Over $82 million rent assistance paid to date to keep individuals and families safely housed. Another $9.4 million went out the doors of the Eviction Prevention and Rent Assistance Program (EPRAP) last week, bringing the new total to $82.7 million so far in 2021. This is in addition to more than $37 million paid to support households throughout King County in 2020. Learn more.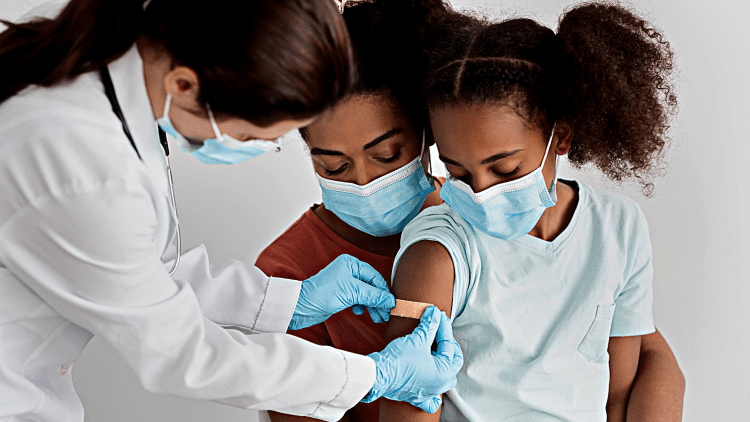 COVID-19 vaccine for children ages 5-11 authorized: What to expect in the first week.
Families, caregivers, teachers, and our entire community have reason to be hopeful following the Centers for Disease Control and Prevention (CDC) recommendation of the Pfizer vaccine for children ages 5-11.
Learn more
.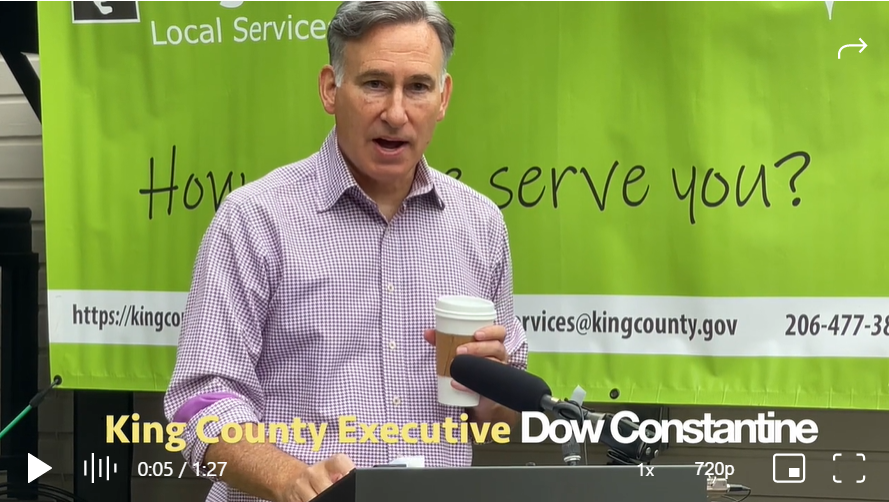 Small businesses in unincorporated King County hurt by the COVID-19 pandemic can now apply for grants of up to $25,000.
As part of King County's initiative to help our region recover from the pandemic, the King County Council has dedicated $4.5 million to help small business owners in unincorporated areas.
Learn more
.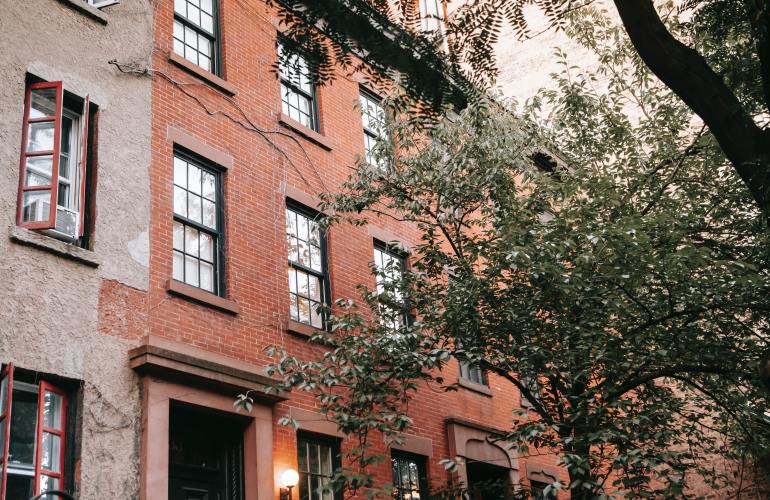 EPRAP staff and community teams making the difference as weekly funding to support local households continues to increase. King County's Eviction Prevention and Rent Assistance Program (EPRAP) continues to build momentum as new County staff action teams join EPRAP community-based providers in working one-on-one with local households and landlords to accelerate rent payments to support COVID-impacted individuals and families across King County. Learn more.
New data dashboard tracks COVID-19 risk for unvaccinated people compared to vaccinated people. Since July, COVID-19, cases have increased rapidly in King County. The worsening outbreak is affecting all of us. And, people who are not fully vaccinated are getting seriously ill and dying at much higher rates than the vaccinated population. That's clear on a new data dashboard, which shows vaccines are reducing the risk of getting sick, hospitalized, or dying from COVID-19. Learn more.


Federal Funding

---

This page will be updated monthly to reflect current appropriations and expenditures.

---