Criminal Division Overview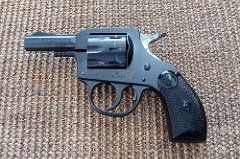 The Criminal Division is the largest of four divisions in the King County Prosecutor's Office and is organized into several different units and sections. The Criminal Division represents the state and the county in criminal matters in the King County District and Superior courts, the state and federal courts of appeal, and the Washington and U.S. Supreme Courts.
L.E.A.D. Law Enforcement Assisted Diversion
Seattle's Law Enforcement Assisted Diversion (LEAD) program is the first known pre-booking diversion program for people arrested on narcotics and prostitution charges in the United States. Launched in October 2011, LEAD is the product of a multi-year collaboration involving a wide range of organizations, including The Defender Association's Racial Disparity Project, the Seattle Police Department, the ACLU of Washington, the King County Prosecuting Attorney's Office, the Seattle City Attorney's office, the King County Sheriff's Office, Evergreen Treatment Services, the King County Executive, the Washington State Department of Corrections, and others.
Law Enforcement Assisted Diversion (LEAD) was developed with the community to address low-level drug and prostitution crimes in the Belltown and other downtown neighborhoods in Seattle and unincorporated King County. The program allows law enforcement officers to redirect low-level offenders engaged in drug or prostitution activity to community-based services, instead of jail and prosecution. By diverting eligible individuals to services, LEAD is committed to improving public safety and public order, and reducing the criminal behavior of people who participate in the program.
F.l.R.S. Family Intervention and Restorative Services
Before January 1, 2016, the intervention model for juvenile domestic violence (DV) cases was ineffective because services were not offered until after disposition (sentencing of the youth's criminal matter) instead of when families needed them most, at or near the time of crisis. Although families that resorted to calling the police were typically seeking help for themselves and their child, they rarely wanted formal criminal charges filed against their child. Therefore, families generally withdrew from the system before disposition occurred and left dissatisfied and lacking the services they desperately needed.
Unlike adult court, juvenile DV rarely involves intimate partner violence. The vast majority of the cases involve youth acting out in ways against their parents or siblings that meet the legal definition of a crime. Most situations involve misdemeanor offenses, such as Assault 4, Harassment, or Malicious Mischief 3. Many of the youth struggle with substance abuse, trauma and mental health disorders. Although these families look to the juvenile justice system for help, almost none of them want their child to end up with a criminal record.
Photos courtesy of Creative Commons
"Car Accident," by Rian Castillo
"My Toys," (fingerprint analysis) by Carl Wycoff
"H & R .22 Revolver," by James Case
"Crime Scene," by Alan Cleaver
"Homeless," by Karim Corban
"Tyler Teenage Years," by Amber Ives