Ellie's Place opened in 2018 as a special space within the King County Courthouse where our office could bring together several programs that share the same goal of helping families and children impacted by violence. It serves as home to three community justice programs led by our office: The Children's Justice Center of King County, Project Safety and the Regional Domestic Violence Firearms Enforcement Unit.

Project Safety
is an innovative, collaborative approach to address the civil legal needs of crime victims in King County, Washington, with a priority on historically marginalized communities.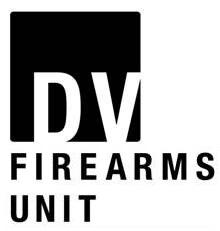 The mission of the
DV Firearms Unit
is to reduce gun violence and increase victim and community safety through regional collaboration and proactive enforcement of firearms laws.
Ellie's Place is named in honor of Ellie, our office's first courthouse dog. Ellie began her career in 2004 and was the very first courthouse dog in the country.
Until her death in 2015, Ellie provided comfort to child and adult crime victims and their families as they went through interviews, court hearings and trials.
Ellie's pioneering work opened the hearts and minds of victim services agencies and prosecutor's offices around the world to the idea of a courthouse dog.
Ellie's successor, Errol, has the distinction of being the 100th courthouse dog in the country.