Our office is one of the most innovative in the country in terms of creating and employing justice reform efforts across our four divisions. With more than 600 staff and attorneys, we are changing the way justice is done in King County, and, by our example, across the state and nation. Here's a brief overview of our team:
The Juvenile Division, previously a unit within the Criminal Division, was launched in 2017. It is now an incubator for criminal justice reform, with a strong emphasis on supporting victims, community justice, restorative justice, diversionary programs, and alternatives to secure detention. In recent years, our office has intentionally invested resources to shrink the court's response and increase the community's role in repairing harm, and since 2019 the Juvenile Division has diverted more cases to community than we filed through the court system. These efforts have contributed to significantly fewer King County youth in secure detention, which decreased from a high of 205 in 2000 to an historic low of 22 in 2021.
Leading with an equity and social justice lens, the Family Support Division represents the State (the Department of Social and Health Services) in various family law matters. Family Support Division employees work to establish parentage and child support, modify and enforce existing child support obligations, and connect parties with community resources. Over the years, the Family Support Division has fundamentally shifted the way it does business – now incorporating a parent's life circumstances to take a holistic approach to child support obligations. This includes connecting parents with job training and other social services that help them better meet child support responsibilities, and ultimately stay connected to their families – all provided free of charge.
The Civil Division provides comprehensive legal services to King County government, including all County elected and appointed officials, department heads, and managers of numerous county agencies and departments. Serving in its role as an in-house law firm for the County, the Civil Division works closely with its clients in solving a wide range of legal problems by providing legal advice and representing King County and its employees in lawsuits filed in state or federal courts as well as in various administrative forums.
The Criminal Division, which is the largest of the four divisions, represents the state and the county in criminal matters in King County District and Superior courts, the state and federal courts of appeal, and the Washington and U.S. Supreme Courts. Adult felony cases that come before the Criminal Division are extremely diverse in nature – ranging from repeat property offenders, violent crimes, domestic violence, sexual assaults, to murders. The Criminal Division also houses our District Count Unit which handles misdemeanors that occur in unincorporated parts of King County and on the County's highways. For eligible felonies and misdemeanors, the division offers robust alternatives to criminal prosecution to help reduce recidivism and prevent future victimization. Each unit is specialized, and Deputy Prosecuting Attorneys have the opportunity to develop deep subject matter expertise.
Lastly, our Office Administration is comprised of our Elected Prosecutor, Chief of Staff, Deputy Chief of Staff, the Directors of Finance, IT, Human Resources, Communications, and Victim Services and their respective teams. We provide specialized services to help our four divisions meet their business needs and serve our community.
Together, we serve a diverse population of more than two million King County residents; a community that includes dense urban areas and rural, unincorporated parts of King County.
Mission Statement
The mission of the King County Prosecuting Attorney's Office is to do justice. We exercise the power given to us by the people with fairness and humility. We serve our diverse community, support victims and families, and hold individuals accountable. We develop innovative and collaborative solutions for King County and the State of Washington. ​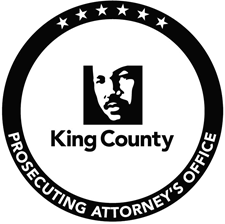 Vision Statement
We are innovators, problem solvers and compassionate advocates who partner with our community to do justice.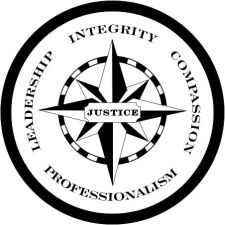 Core Values
Integrity
Leadership
Justice
Professionalism
Compassion