Family Intervention and Restorative Services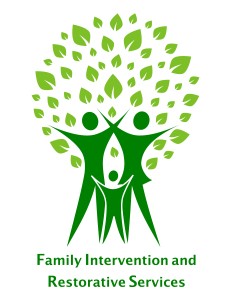 Within a year of its inception, the impact of a new King County program aimed at reducing further involvement in the juvenile justice system is unprecedented: Compared to the same nine-month period last year, juvenile domestic violence case filings have dropped 62 percent.
The program, Family Intervention and Restorative Services (FIRS) offers youth arrested for family violence incidents space at an overnight respite center instead of secure detention. FIRS staff offer de-escalation counseling to safely reunite youth with their family. At no cost to them, families are offered in-home family counseling, mental health services, drug and alcohol services, and the Step-Up Program, which specifically addresses adolescent family violence.
Before FIRS began in January, youth and families had to go through the formal court process before they could access services such as the Step-Up Program. Now families engage with the FIRS team immediately and receive services within days of the incident that brought them to court.
Imagine calling 911 because you're afraid of your child. You want help. You want help that day, you want help the next day, but you don't necessarily want the due process menu that the criminal justice system is going to offer you.
Historically, juvenile domestic violence had constituted a third of juvenile detention bookings. Youth were booked into detention for domestic violence more often than any other offense and, in nearly 90 percent of these cases, the violence was against a family member.
Program strengthened by partnerships
Inspired by a similar program in Pima County, Arizona, King County Prosecuting Attorney's Office (PAO) Juvenile Unit Chair Jimmy Hung and PAO Legal Services Manager Stephanie Trollen spearheaded efforts to change legislation and team up with partners that made the program possible. FIRS is now a partnership between the King County PAO, King County Superior Court, the Department of Public Defense, the Department of Adult and Juvenile Detention, the Department of Judicial Administration, the Prosecuting Attorney, and the City of Seattle.
The program started offering supportive services first and then added a physical overnight center staffed by a non-profit community partner, Pioneer Human Services. The FIRS Center is based in a non-detention area of the Youth Services Center. A city and forest-themed mural, which court-involved youth painted through paid Urban ArtWorks internships, welcomes visitors to the center. Comfortable furniture, books, a TV and board games give it a living room atmosphere. Brightly patterned quilts, pillows and rugs outfit each unlocked dorm.
Response from families and youth
Families and youth who have used the FIRS center and counseling services have expressed gratitude and relief that the program was around during a time of crisis.
"As traumatic as this was, the result is already much improved at home," one parent wrote to a Juvenile Court probation counselor. "I am so grateful for FIRS. I wish this program existed everywhere."
One young man who stayed in the FIRS center this year also expressed gratitude for the kindness of the FIRS Center's staff and services: "I just hope all of you know that you helped me change my life for the better and I would like to thank you all."