The department's management team works with Anita Khandelwal to ensure DPD is providing excellent legal representation to its clients. The team also sets policy for the department, identifies top priorities in criminal legal reform, oversees DPD's budget and operations, works with the judiciary and prosecutor on shared concerns, engages in external relationship-building, and works with a range of community-based partners on policy and system reform. Each member of the team brings considerable skill and talent to the department as well as a deep commitment to quality public defense.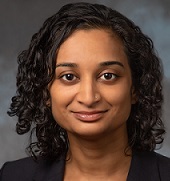 Anita Khandelwal, Director
Anita Khandelwal, the director of DPD, was appointed to a four-year term by the County Executive in October 2018 and confirmed by the County Council in November 2018. Before becoming the director, Anita served as DPD's deputy director and policy director, identifying systemic issues and criminal legal policies in need of reform, drafting internal policies to encourage best practices, providing ethics counsel, bargaining union contracts, and more. Anita has been a public defender since 2008, when she became a staff attorney at was then called The Defender Association, now a division within DPD. She was a Soros Justice Advocacy Fellow, a civil rights fellow at Relma & Dane in Washington, D.C., and a fellow in the Washington Leadership Institute. She clerked for Judge Dolores Sloviter, Third Circuit Court of Appeals, and Judge Wayne Justice, Western District of Texas. Anita attended Yale University for her undergraduate work, graduating with distinction in both anthropology and history, and obtained her JD from Yale Law School.
La Rond Baker, Special Counsel for Affirmative Litigation and Policy
La Rond Baker, special counsel for affirmative litigation and policy, drafts legislation and identifies priority legislation for DPD to support or oppose, litigates appeals as needed strategically, and acts as co-counsel in litigation involving systemic issues that harm DPD's clients. Before joining DPD, she worked in the Civil Rights Unit of the Washington State Attorney General's Office, where she fought issues such as the DOD's ban on open service by transgender individuals and a private detention center's practice of paying detainees $1/day for labor. Prior to joining the Attorney General's Office, she was a staff attorney at the ACLU of Washington, where she litigated a number of high-profile and substantive civil rights cases. She chaired WSBA's Civil Rights Law Section for two years and in 2016 received the ACLU-WA's Loren Miller Bar Association Award for Excellence in the Law. She earned her law degree in 2010 from the University of Washington.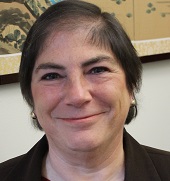 Laura Federighi, Chief Financial Officer
Laura Federighi is the department's chief financial officer. She prepares the department's budget, monitors its compliance with finance rules and regulations, and oversees all of DPD's budget and finance functions. Before coming to DPD, Laura worked in the county's Department of Public Health and the Department of Transportation in various finance and administration positions. She serves on several countywide project committees, including the Business Intelligence Analytics project, the Budget Advisory Team, the Enterprise Resource Planning Evaluation Team and the Best Run Government Deployment Review Team. Before coming to King County, Laura worked at the University of Washington, where she was instrumental in establishing the recycling and waste management programs and a supported employment program for people with disabilities.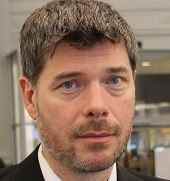 Gordon Hill, Criminal Practice and Policy Director
Gordon Hill is the director of criminal practice and policy, working on policy reform, supporting the department's criminal practice, and helping with training. He attended the University of Vermont as an undergraduate, obtained a master's degree from the University of New Mexico, and in 2005 received his JD from Seattle University School of Law. As a law student, he interned at the Northwest Defenders Association (NDA) and Associated Counsel for the Accused (ACA), both of which are now divisions at DPD. After graduating from law school, he joined ACA as a staff attorney, practicing in the misdemeanor, felony, and involuntary treatment units, became a supervisor of the misdemeanor unit, and was the acting managing attorney of the ACA Division.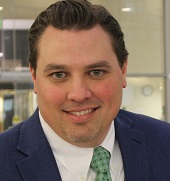 Scott Ketterling, Assigned Counsel Coordinator
As DPD's assigned counsel coordinator, Scott Ketterling is responsible for recruiting and selecting DPD's assigned counsel panels, outside attorneys who represent clients for the Department when DPD cannot do so due to prior representation of involved parties (called "conflicts" in the world of law firms). He also updates policies and practices governing assigned counsel, coordinates case reassignments when attorneys leave the panels, and acts as a liaison with DPD's expert masters, who review and respond to expert service requests. Scott, a 2004 graduate of Vermont Law School, has been a public defender throughout his law career. He has extensive trial experience, has represented clients in nearly every kind of criminal case, and has worked as a visiting clinical professor in the Youth Advocacy Clinic at Seattle University School of Law.
Rick Lichtenstadter, Deputy Director
As deputy director, Rick Lichtenstadter works closely with the four managing attorneys and the case coordinators in the Director's Office, helping to oversee case assignments and manage caseloads. He also plays a role in hiring, helps to oversee human resource issues, helps to run the Director's Office and acts as the chief public defender in Anita's absence. Before becoming the deputy director, he was the managing attorney at The Defender Association Division. Rick has been a public defender since he got his JD at the University of Oregon Law School. Before he became a lawyer, he worked as a supervised release counselor for King County Court Services.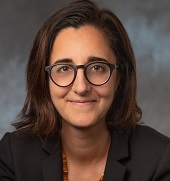 Tara Urs, Special Counsel for Civil Policy and Practice, Training, and Employee Development
Tara Urs, the civil practice and policy director, helps direct the department's civil practice, working on policy reform and supporting the divisions' civil practice. She also supervises the training team and works with the managing attorneys and training coordinator to ensure a high-quality summer intern program. Before joining DPD's management team, she practiced family defense in the Department's Defender Association Division and, prior to that, worked as a staff attorney at the Brooklyn Family Defense Project. Tara received her BA from Wesleyan University and her JD from New York University School of Law, where she was an Arthur Garfield Hays Civil Liberties Fellow and winner of the John Perry Prize for Civil Liberties and Civil Rights. She clerked for Judge Deborah A. Batts, U.S. District Judge for the Southern District of New York. Immediately following law school, she worked in Cambodia as a resident fellow with the Open Society Justice Initiative designing and evaluating outreach systems for the Khmer Rouge trials. Tara is the author of several law review articles on child welfare law, transitional justice, and domestic violence and has taught legal research and writing at Seattle University School of Law and Brooklyn Law School.
Managing Attorneys
Four managing attorneys oversee the Department's four legal divisions. They supervise the attorneys, investigators, paralegals, mitigation specialists, and administrative staff who work to provide quality public defense to indigent clients. They also provide case strategy reviews, oversee office management, monitor caseloads, and handle the many other duties that come with running a large legal division.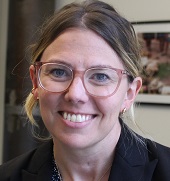 Kari Boyum, Managing Attorney, Northwest Defenders Division
Kari Boyum obtained her undergraduate degree from the University of Washington and her JD from Seattle University School of Law. She began working at what was then called the Northwest Defenders Association (now a division within DPD) in 2006, practicing in the misdemeanor, felony and juvenile units. She also supervised attorneys and support staff working in King County District Court and Seattle Municipal Court before becoming the division's interim managing attorney.
Alena Ciecko, Managing Attorney, Society of Counsel Representing Accused Persons Division
Alena Ciecko joined the Society of Counsel Representing Accused Persons in 2007, where she supervised the Family Defense Unit for nearly four years and represented clients in the misdemeanor, felony, contempt of court, and family defense units. She also worked for two years as a public defender in Pierce County and clerked for Superior Court Judge Sharon Armstrong for a year. Alena obtained her B.A. from the University of Washington's Jackson School of International Studies and her J.D. from the UW School of Law.


Joshua Saunders, Managing Attorney, Associated Counsel for the Accused Division
Joshua Saunders has been a public defender since obtaining his law degree from New York University School of Law. Before coming to DPD, he worked at Brooklyn Defender Services, where he co-founded the Brooklyn Community Bail Fund, an innovative nonprofit that prevents unnecessary pretrial detention by paying bail for low-income defendants. He continues to serve on the organization's board of directors.
Jacklynn Zorich, Interim Managing Attorney, The Defender Association Division
Jacklynn Zorich has been a public defender since 1990. She worked at the Los Angeles County Public Defender's office for more than 12 years before coming to Seattle in 2003 to work at The Defender Association (now a division within DPD). Over the course of her career, Jacklynn has represented hundreds of clients in misdemeanor, felony, mental health, and sex offender commitment trials. She earned her J.D. from Loyola University in Los Angeles in 1989 and has a master's degree in political science from Eastern Illinois University.