Collaborations
Find out how we're helping develop the next generation of engineering leaders.

Graduate Research Fellowship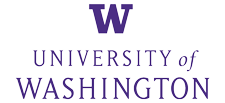 Together with the University of Washington Department of Civil and Environmental Engineering, the Technology Assessment Program helps support the next generation of engineering leaders by providing them an opportunity to conduct applied research that not only supports their advanced educational goals but allows them to influence potential innovation at WTD.
The program awards funds to graduate students conducting applied research and technology development concentrating on wastewater treatment that:
Improves performance
Reduces costs
Recovers resources
Reduces environmental impacts of wastewater treatment facilities
Recent research
Future leaders in environmental engineering.
Brian Roman, seeking Doctor of Philosophy in Civil and Environmental Engineering
Student Project: Intensifying Continuous Flow Activated Sludge Systems with the Mobile Organic Biofilm Process
County Projects: Pilot Testing of Mobile Organic Biofilm to Evaluate Proof of Concept and Performance
Outcome: Ongoing work
September 2021 – present
Mara Roteliuk, Master of Science in Civil and Environmental Engineering
Student Project: Evaluation and Mitigation of Membrane Fouling at King County Wastewater Treatment Facilities Operating with Membrane Bioreactors

County Project: Brightwater Treatment Plant Mixed Liquor Filterability and Membrane Fouling Evaluation

September 2020 – April 2022