244th Avenue NE Slide Repair Project 
Construction scheduled for summer 2024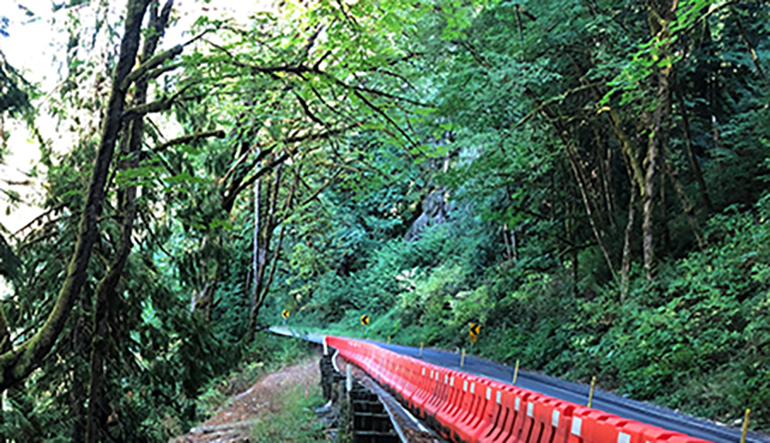 Looking north: King County Road Services temporarily placed a barrier next to the damaged section of wall and narrowed the travel lanes in February 2020. This photo was taken in September 2021.
Status update
Construction will start in summer 2024. We originally planned to do the project in summer 2023, however it is taking more time than anticipated to acquire the necessary construction materials to start and finish work before the 2024/25 school year begins.
King County is committed to completing construction on this busy school bus route during the summer months when school is not in session.