Issaquah Hobart Road SE and SE Tiger Mountain Road - King County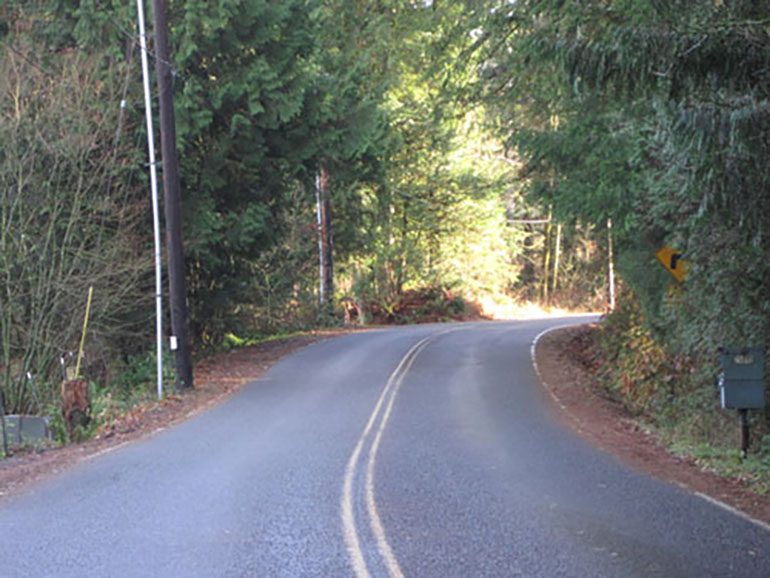 Updated: November 21, 2018
Issaquah Hobart Road SE and SE Tiger Mountain Road are part of a regional traffic corridor that is highly congested. King County is aware of the impacts on commuters, including increased traffic, travel time, noise, and overall frustration. These roads are part of an increasingly busy network connecting communities.
The recently adopted 2019-2020 King County Budget helps protect drivers using the increasingly congested Issaquah Hobart corridor. $500,000 has been prioritized for Roads to start work on one of the key recommendations from the recently completed Front Street/Issaquah Hobart Road Corridor Study.
Improvements at the intersection of May Valley Road and Issaquah Hobart Road would reduce rear end crashes and improve traffic flow through the intersection in a more reliable manner. It would result in less gridlock and benefit both unincorporated King County and City of Issaquah residents. This funding will pay for the completion of preliminary design, the selection of a preferred alternative, and final design of the project. At this time, the preliminary estimate is that the design will be completed in 2021.
More information is available
here
.
Background
Every day, people take more than one million trips on the county roads that connect cities—people traveling to work, school, and fun; businesses and farmers delivering goods and services; and police and firefighters responding to emergencies. About half the trips on the highest-volume King County roads originate not only in cities, but in other counties. The road right-of-way also serves as a pathway for water, sewer, stormwater, energy, and communication utilities.

The first priority for the road system is safety work that consumes most of the available funding. Because there is significantly less revenue available, there are not resources to build new roads or increase capacity on existing roads. Washington's tax structure is based on a system designed in the 1930s (primarily consisting of property tax, sales tax, and excise tax), but we live in a 21st century economy. Additionally, the funding for county roads has been particularly impacted. Nearly three decades of annexations, declining gas tax revenues, and the effects of voter initiatives have led to the chronic underfunding of today. As a result, some bridges and portions of our roads may have to be restricted or closed as they become unsafe.

With limited resources, the county is focusing on critical safety issues. For congestion, affordable measures include modifications to traffic control signage, striping, and signals.
Identified need for Issaquah Hobart Road SE
As part of our comprehensive plan, the county creates a Transportation Needs Report [PDF 85MB]. The report includes a section for potential capacity projects for the Issaquah Hobart Road SE corridor. Today, the county has enough funding to address immediate safety issues, clean water requirements, and a modest amount of maintenance and preservation activities, but there isn't enough revenue available for capacity improvement projects like the projects described for Issaquah Hobart in the Needs Report.
SE Tiger Mountain Road
SE Tiger Mountain Road is a two-lane neighborhood collector road that provides access to the arterial network. Due to the unique geography of this roadway, including heavily wooded surroundings, narrow shoulders and steep slopes, it is infeasible to add lanes to increase capacity. King County will continue to address critical safety issues and maintain this road.
What King County is doing to help alleviate congestion
King County has been prohibiting right turns from Issaquah Hobart Road SE to Tiger Mountain Road SE at the intersection of these two roads just north of Highway 18 between 6 and 8 a.m. since April 13, 2016.

Other steps we have taken:
Adjusted traffic signal timing along Issaquah Hobart Road SE at the intersections with SE May Valley Road and Cedar Grove Road SE.
Installed traffic cameras at key intersections along Issaquah Hobart Road SE to allow signal timing to be controlled and adjusted remotely.
Installed traffic signs to guide motorists to use Issaquah Hobart Road SEand discourage motorists from using SE Tiger Mountain Road as a bypass.