Redmond Ridge Drive NE and NE Alder Crest Drive Roundabout Project
Construction will last through late fall 2023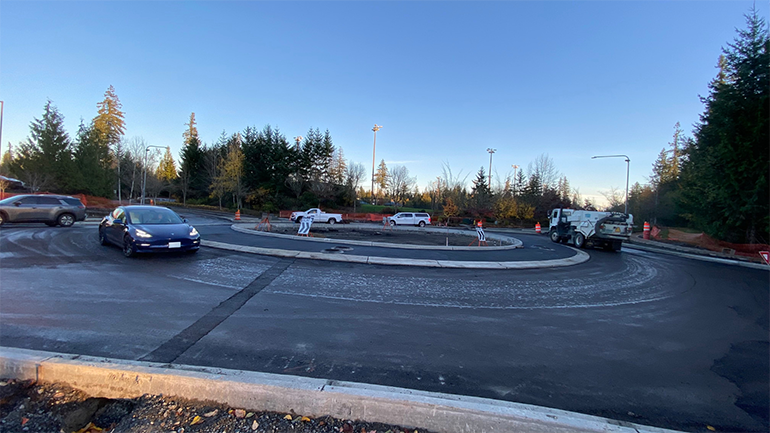 The new roundabout at Redmond Ridge Drive NE and NE Alder Crest Drive opened to traffic on Monday, November 13, 2023. Work in this intersection will continue until early December and the community can expect occasional lane restrictions.
Status update
Dec. 6, 2023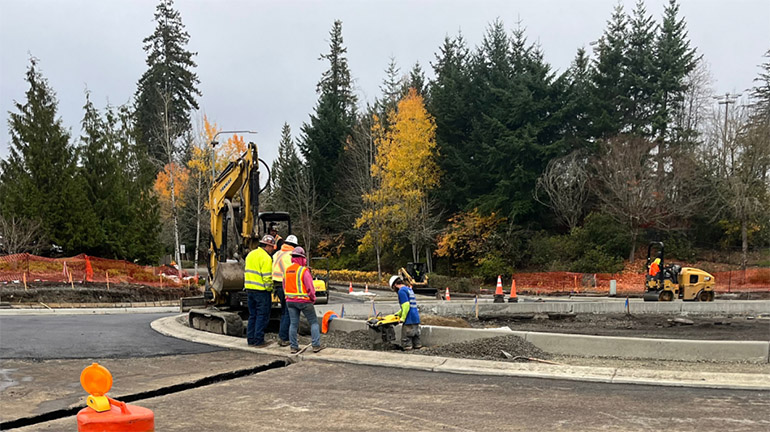 The intersection at Redmond Ridge Dr NE and NE Alder Crest Dr is open. Crews will continue to finalize the roundabout focusing on landscaping and irrigation.
The weather continues to be a barrier for final paving, and we now plan for this work to occur in early spring. We will notify the community when a weather window opens for paving work. Crews have added temporary lane and crosswalk marking that will be in place until final paving can be scheduled.
We thank the Redmond Ridge community for your continued patience.