Examples of planting plans
Small Habitat Restoration Program
These are examples of planting plans, along with ideas for how to draw them.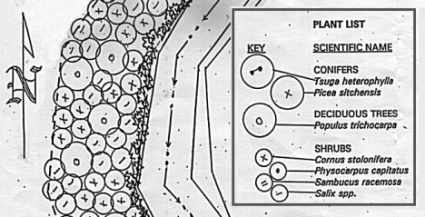 This plan uses circles and symbols to show the plant types and locations. Note the north arrow (yours doesn't need to be this fancy), the center line of the creek along with the direction of flow, and the use of a plant list. A circle template or simple items such as coins and lids can be used to draw plant circles.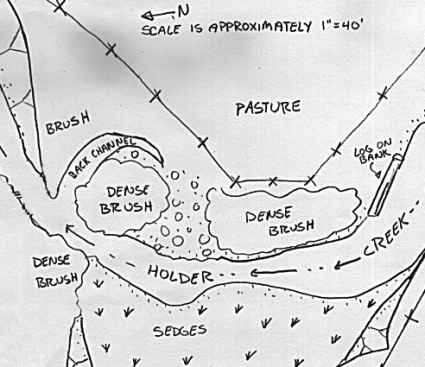 This plan shows vegatation as groupings, rather than individual plants. If you do this, you still need to indicate the number and spacing of the plants. Also note the scale and how the fence and creek are shown. Remember to make extra copies of your site plan.