About Brightwater Education and Community Center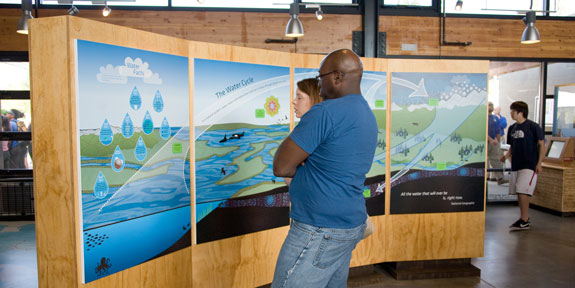 Brightwater Center is located near Bothell and Woodinville in Snohomish County.
Open to the public since September 2011, the Brightwater Center features:
70 acres of public open space with three miles of walking trails and 40 acres of natural habitat;
A community center with rentable meeting rooms for the public;
A clean water learning space featuring learning opportunities in both indoor and outdoor settings.
Throughout the four-year Brightwater siting process, the public repeatedly asked King County to include these features as part of treatment plant design to ensure the new facility would be a good neighbor and an asset to its host community. Learn about our vision and mission.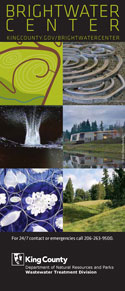 Download the Brightwater Center brochure (October 2014)
View directions to Brightwater Center.
Related information
Related agencies