Macroinvertebrate sampling sites
We sample over 170 sites annually across King County and, in some cases, outside King County. Many of these sites have been monitored since 2002, others have been added more recently. These sites range from highly urban areas to remote forest lands. The data for these sites can be viewed on the Puget Sound Stream Benthos database.
-->>View King County's B-IBI data.<<--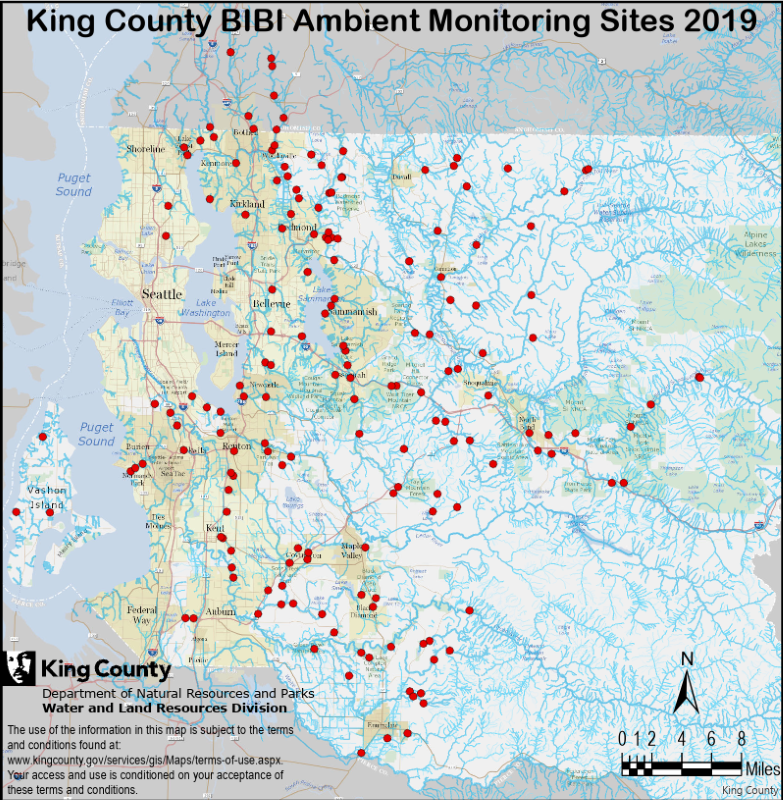 Long-term trends
Since 2002, 126 sites across King County have been sampled annually. While B-IBI scores may naturally vary from year to year, this long-term dataset allows us to confidently examine local and regional trends in stream health. Of the 126 sites in the long-term dataset, 29 are showing significant positive trends. These 29 are in all categories of B-IBI score: Very Poor, Poor, Fair, Good and Excellent. None of the long-term sites are showing significant negative trends.
King County is unique in the nation for having such a comprehensive dataset, and it's thanks to our partners in the community for allowing us to sample the same sites year after year. The annual sampling effort is invaluable to our ability to effectively monitor stream health in King County. Each year that we add more data expands our ability to examine long term trends throughout the county.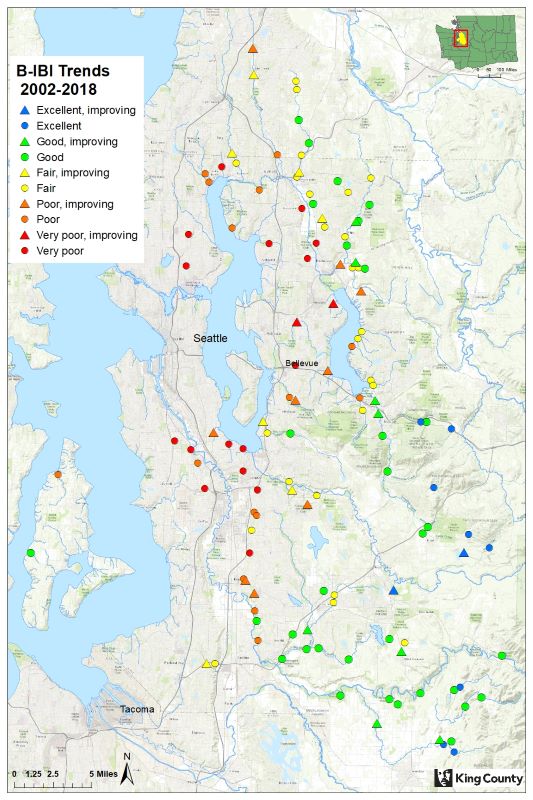 For questions about information on this page, please contact Jenée Colton, Lead, Toxicology and Contaminant Assessment Group or Kate Macneale, Environmental Scientist.