Dental wastewater discharges
Dental practices that discharge waste material into the King County sewage system must be in compliance with the county discharge limits and Environmental Protection Agency (EPA) regulations.
Update: In July 2017, the EPA published new regulations for dental offices in the Code of Federal Regulations, 40 CFR Part 441. Dentists must:
Install an amalgam separator for their drains
Maintain it regularly
Submit a one-time compliance report to King County Industrial Waste:

By 10/12/20 for existing offices
Within 90 days if the office is new or transferred to a new owner after July 14, 2017
Most dental offices in King County's wastewater service area already have installed approved amalgam separator units. The new rules apply to some dental practices that were previously exempt under King County's best management practices, including endodontists and some pediatric specialties.
Who needs to submit a compliance form?
Compliance form required
Compliance form not required
Most dental practices that send their wastewater to King County Wastewater treatment plants.

These specialties do not need to fill out a compliance form:

Oral pathology
Oral and maxillofacial radiology
Oral and maxillofacial surgery
Orthodontics
Periodontics
Prosthodontics dentists using a mobile unit
Dentists that that do not discharge any amalgam process wastewater to one of King County's wastewater treatment plants (such as dental dischargers that send all dental amalgam process wastewater to a Centralized Waste Treatment facility as defined in 40 CFR part 437 )
We know that the industrial waste authorization and application process is complex. Please
contact us
if you have questions and our staff will be happy to assist you. If you have difficulty viewing or downloading documents, please visit
Software Help
.
Update your practice's contact information
Is yours a new dental office - or have you recently relocated your office within King County? Please contact KCIW and provide the following information:
name
name of practice
address
phone and
business e-mail.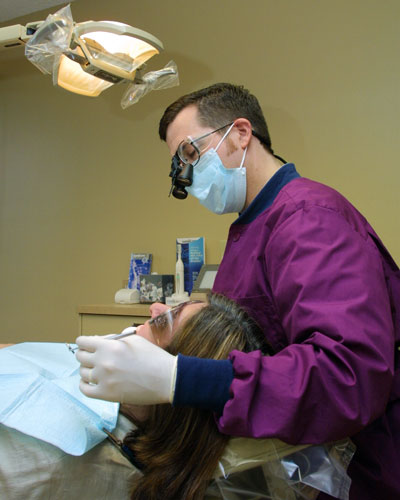 An amalgam separator takes the mercury and other pollutants out of the water that goes down the drain in the dentist's office. This way both the pollutants and the water can be treated properly to protect the environment.
Mercury dropped significantly in the recycled products from King County's wastewater treatment plants after we began working with dentists to install amalgam separators in 2000.