Industrial Pretreatment Annual Report
The annual report summarizes King County Industrial Waste's (KCIW) achievements in the areas of operations, special projects and activities, and public outreach. The report meets pretreatment program requirements in the National Pollutant Discharge Elimination System (NPDES) permits issued to the division's wastewater treatment plants.
2021 Annual Report
In 2021, violations by KCIW-regulated companies and facilities did not cause problems at King County's wastewater treatment plants. Specifically, there were no NPDES exceptions for effluent discharges into Puget Sound at any of the plants attributed to an industrial facility. Additionally, metal concentrations in biosolids continued to meet the strictest U.S. Environmental Protection Agency standards. Despite the challenges of operating during the pandemic, KCIW had a very productive year.
The following are highlights of KCIW activities in 2021:
Issued 246 wastewater discharge approvals (new, renewed, and revised control documents, including letters of authorization, minor and major discharge authorizations, waste discharge permits, and verbal approvals), a highlight of which was a waste discharge permit issued to the Port of Seattle for the Sea-Tac International Airport and associated deicing operations.
Inspected and sampled all significant industrial users to meet the federal pretreatment requirement of once per year.
Issued enforcement actions against those that violated requirements, including major actions involving significant noncompliance.
Developed a new public rule that effectively rescinded the old Enforcement Response Plan in public rule format. (KCIW's new Enforcement Response Plan and associated procedures and implementation documents continue to be in effect as a standalone document.)
Continued to implement a project with a vendor to replace KCIW's existing Pretreatment Information Management System database.
With King County's "Green Where We Work" initiative, the Sampling and Monitoring Team moved their base of operations from King Street Center to the King County Environmental Lab.
Download report (4.4MB), March 2022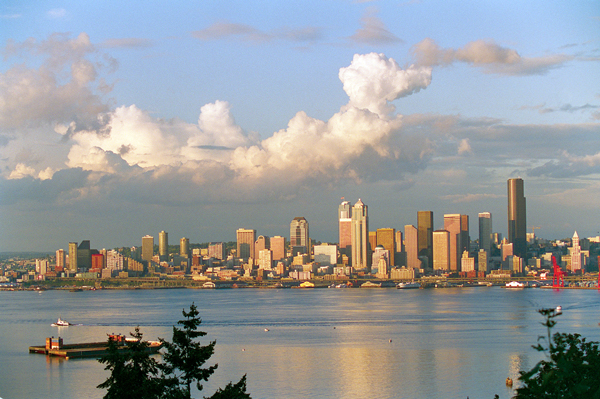 KCIW is a delegated pretreatment program that regulates businesses and industries that discharge wastewater to the sanitary sewer system in order to protect workers, local and regional sewer and treatment infrastructure, effluent quality and biosolids. KCIW issues wastewater discharge approvals, conducts inspections, performs sampling, tracks compliance, and takes enforcement actions against facilities that violate requirements. We provide technical assistance and offer environmental compliance awards for companies that consistently meet requirements.