Discharge limits and regulations
An industrial facility in King County discharging wastewater to the county sewer system may be subject to some or all of these restrictions, or discharge limits, placed on substances in three categories.
National categorical pretreatment standards
The federal government has established discharge limits for specific industries, called categorical dischargers. These dischargers must obtain a full King County permit regardless of their wastewater discharge volume.
King County local limits and prohibitions
King County also imposes limits and prohibitions on certain pollutants discharged in wastewater by industry. These apply to all discharging industrial wastewater to the county's sewage system.
Regulations
Federal, State and local regulations guide King County's work with industrial wastewater discharges.
Violation postings
Companies that violate wastewater rules receive penalties.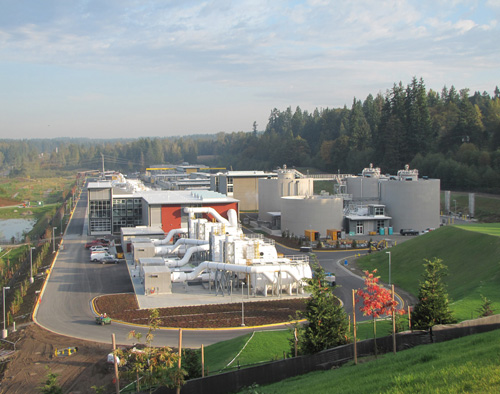 Discharge limits are designed to protect worker safety, wastewater treatment plants, and local water bodies. (Photo: King County's Brightwater Treatment Plant)