Companies that violate wastewater rules receive penalties
King County's Industrial Waste Program (KCIW) regulates industries that discharge wastewater to the sanitary sewer system to protect worker safety, local and regional sewer and treatment infrastructure, and biosolids. KCIW monitors compliance according to federal, state, and local regulations. Many companies must pretreat their wastewater before they put it into the sanitary sewer system and comply with reporting, monitoring, and discharge requirements. KCIW is required to report on companies who violate wastewater rules.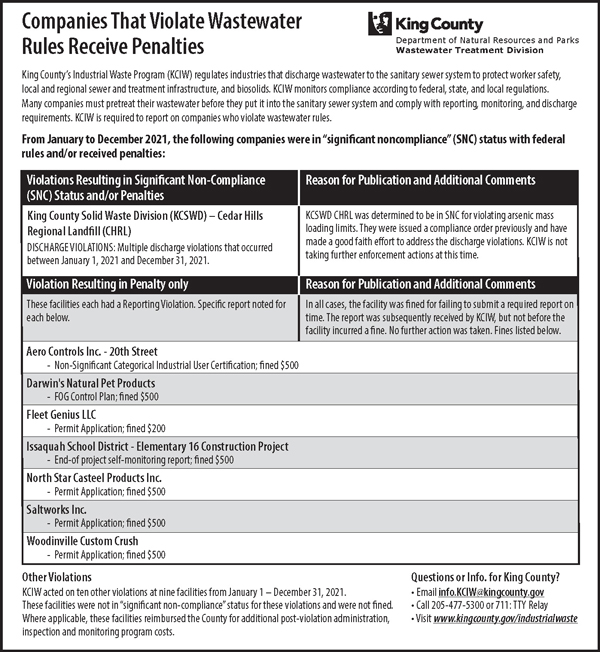 View larger version.
How to avoid penalties
Late submissions are a frequent and preventable reason for violations and fines. Plan ahead. File your applications and reports on time.
Did you know…?