Local Public Agency Program
Coordinating with agencies to mitigate impacts to the regional sewer system
The Local Public Agency (LPA) Program coordinates with 34 local sewer agencies as well as local non-sewer agencies to provide engineering support for projects that directly or may indirectly impact Wastewater Treatment Division's sewer infrastructure.
Our staff reviews design plans for local agency projects, issues approval letters, and performs inspections during construction to ensure these projects comply with Washington State Department of Ecology guidelines, King County Code 28.84.050, and other King County rules and regulations
What services do we provide?
Visit our services page for the following requests, engineering support and approvals:
Requests for sewer information
Sewer extensions
Direct connections
System modifications
Construction impacts
Special/other requests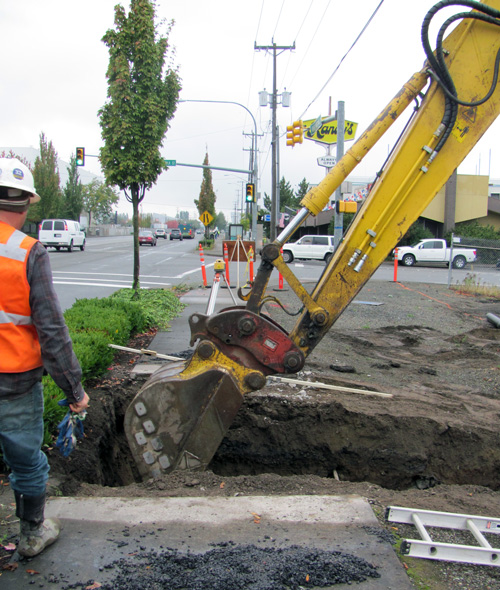 Please
contact us
if you have questions about WTD's sewer system.
Related resources