Weyerhaeuser King County Aquatic Center

WKCAC is operating under limited capacity as of April 12, 2021.
The competition pool is open for team practices and recreational lap swims. Due to occupancy restrictions, online reservations are STRONGLY recommended for recreation lap swims. Visit bit.ly/SwimReservations to book a reservation.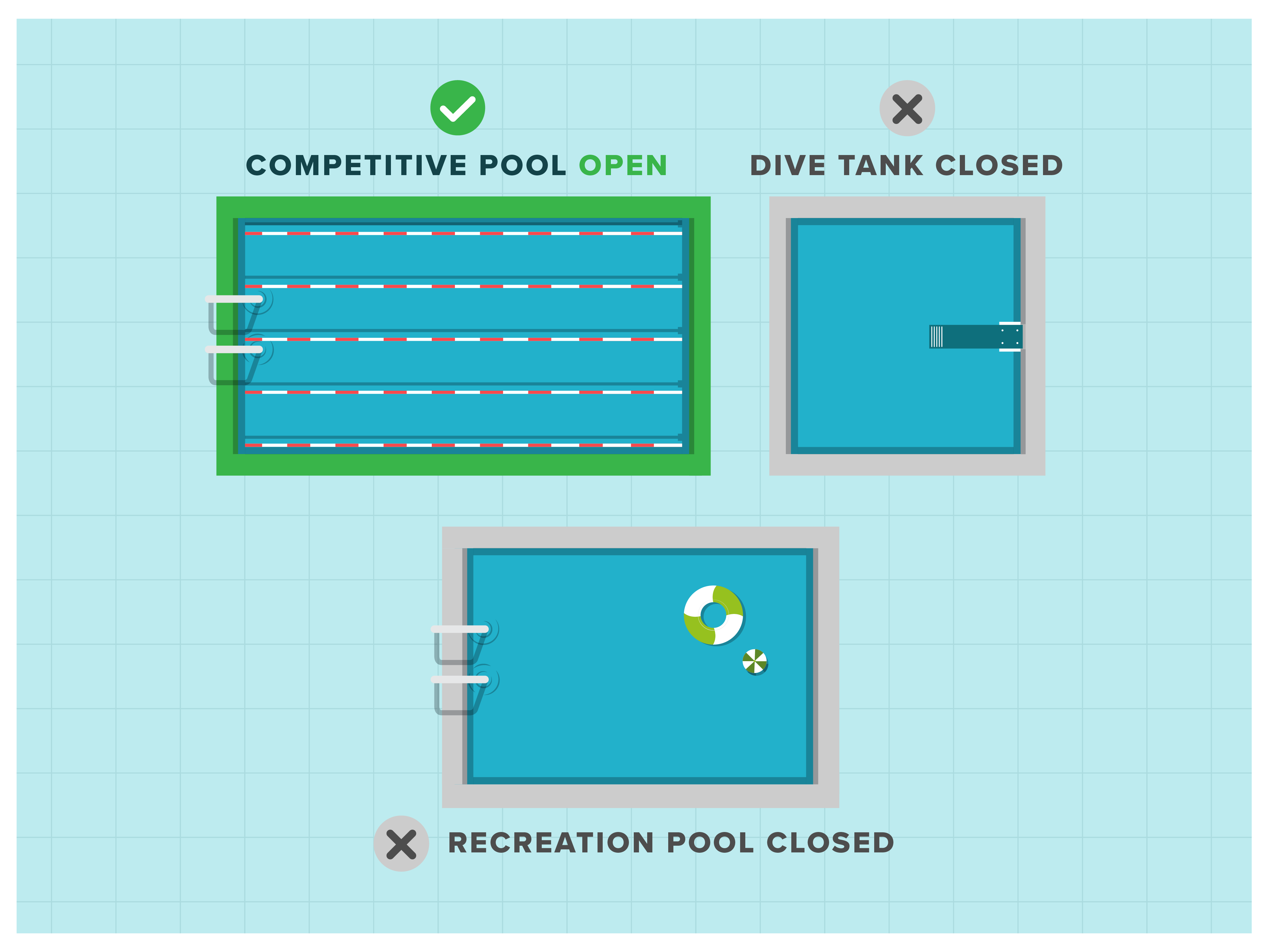 About reservations
Read this guide of what you should know before coming to WKCAC.
Reservations for recreation lap swimming are for 50 minutes total.
Please do a self-screening prior to your visit.
You will only be allowed into the building 10 minutes prior to at your designated reservation time.
Face coverings are required, except when swimming or using the shower.
Bring a bag to store your belongings on the pool deck.
Locker rooms are available for recreation lap swimmers to briefly dress, shower, etc. Consider coming to WKCAC workout-ready!

The dive tank and recreational pool will open at a later date, as there is ongoing maintenance affecting these pools. We anticipate that recreation programming will resume in May, and swim lessons will be able to resume in Summer 2021.

Learn more about:
If you have questions about current operations, please call 206-477-4444 or toll free 1-855-952-9970.


Online reservations are STRONGLY recommended for lap swims.
The banquet hall continues to serve as COVID testing site and is not available for rentals.
---
We are not offering lessons at this time. We hope to offer them starting Summer 2021 and registration will not begin before June 7, 2021.
---
Contact Information
650 SW Campus Dr
Federal Way, WA 98023
Tel: 206-477-4444
Toll free 1-855-952-9970
Office hours: Mon - Fri 9 a.m. - 8 p.m.
---
*Please call 206-477-4444 or toll free 1-855-952-9970 for current operation information.