Parks Capital Improvements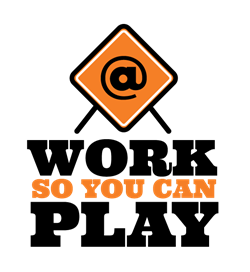 Through our Capital Improvement Program (CIP), we are building new and enhancing existing recreation amenities while caring for all of the assets in our 28,000-acre system of parks and trails.
Unless otherwise specified, these projects are funded in part or in whole by the 2014 - 2019 King County Parks, Trails, and Open Space Replacement Levy. Thanks for your support!

The list below reflects key current CIP projects, but we've got more than 300 projects in the hopper at any given time.

If you don't see a particular project listed, please contact parksinfo@kingcounty.gov with questions.
---
Bridge and Trestle Program
There are 94 bridges and trestles in King County's Regional Trails System, including 41 spans that are now more than 90 years old. King County Parks inspects, monitors, load rates, repairs, and replaces these structures on an on-going basis.
In our 2014-2019 Levy we committed to repairing or replacing 14 bridges and trestles on our regional trails. By the end of 2017 we completed repairs and replacements on all 14of these bridges including:
A major rehabilitation on the 400-foot Tokul Creek bridge

Replacement of the Snoqualmie Valley Trail #40 bridge near Mt. Si Golf Course

Significant stringer and cap repairs to the numerous trestles along the Snoqualmie Valley and Cedar River Trails

A significant scour repair project on the Sammamish River Trail
For the remainder of the levy, we will continue to inspect and load rate our bridges, as well as respond to immediate need projects such as scour repair and tree damage. We will also work on planning and implementing several rehabilitation and replacement projects including:
Replacement of the trail bridge that leads into Remlinger Farm near Carnation

Design of a replacement structure for the #2 bridge on the Preston-Snoqualmie Trail (near Lake Alice Rd.)

Various Tolt-MacDonald Park Suspension Bridge Repairs
---
Building Structures Program
With 200 parks, 22 restrooms, 26 picnic shelters, and 3 historic buildings, it takes a lot of on-going maintenance to keep our facilities operating safely and efficiently so they can remain open for the public to enjoy.
On-going assessment, evaluation, rehabilitation or replacement of existing park buildings, facilities and systems in order to ensure safety of the public and staff. Examples of general facility maintenance includes repairing roofs and restrooms, re-surfacing sidewalks and walkways, and maintaining building systems (ex: HVAC).
Completed projects include:
Cottage Lake park office flooring replacement and painting
Preston Community Center Roof Replacement
Gracie Hansen Roof Replacement
Tolt Barn Siding Replacement
Tolt Barn Roof Replacement
Upcoming projects include:
Cougar Squak Corridor Water Supply Replacement and Treatment System – Project Manager: Brenda Bradford
---
Burke-Gilman Trail - Lake Forest Park Improvements
This project is now complete. Read more about the completed Burke-Gilman Trail Lake Forest Park improvements.
---
Central Maintenance Facility (Renton Shop)
Design and construction to replace the facilities, utilities, and yard storage areas at Parks' existing operations headquarters (3005 NE 4th Street, Renton). Project includes re-development of approximately 5.7 acres with a new shop and crew spaces, vehicle and equipment parking, and yard/materials storage.
Parks issued a Determination of Non-Significance (DNS) under the State Environmental Policy Act (SEPA). Comments accepted until 4:30 pm on Dec 20, 2018. Click here for SEPA information.
Project Documents
King County Parks is issuing a Notice of Action Taken (NAT) for the King County Parks – Renton Shop project. As described in the NAT any action to set aside, enjoin, review, or otherwise challenge such action on the grounds of non-compliance with the provisions of chapter 43.21C RCW (State Environmental Policy Act) shall be commenced on or before March 28, 2019.
City of Renton Hearing Examiner issued a Decision on Conditional Use Permit July 17, 2019.

Want more information? View project information here.
Timeline
Design and permitting 2018 - 2020
Construction – 2020 - 2022
Project Manager: Brenda Bradford
---
Cougar Mountain Regional Wildland Park – Big Tree Ridge (Cougar Precipice) Trailhead
Funded in part by the Washington Wildlife and Recreation Program and the 2014-2019 King County Parks, Trails, and Open Space Replacement Levy, this project will construct a new trailhead serving the northeast part of Cougar Mountain Regional Wildlife Park, off of Newport Way NW and will be the first new parking lot at the park since the 1990s. Project elements include construction of a 40-vehicle parking lot and installation of trailhead amenities, such as a restroom, bike racks, picnic tables, and an informational kiosk. This trailhead will access the existing Big Tree Ridge Trail, which connects to the park's 36 miles of trails.
Timeline
2017 - Preliminary Design
2018-19 – Permitting and Final Design
2020 – Construction
Project Manager: Linda Frkuska
---
Cougar/Squak Corridor Trailhead
Funded by the 2014-2019 King County Parks, Trails, and Open Space Replacement Levy, this project will renovate and expand the existing trailhead and parking lot at Cougar/Squak Corridor, which serves the popular Margaret's Way Trail.

This project is currently on hold pending re-evaluation of public use of the park and related infrastructure needs.
Project Manager: Linda Frkuska
---
Derby Creek Flood Reduction and Enhancement Project
This project will alleviate seasonal flooding of the Northshore Athletic Fields and remove two fish barriers by reconstructing approximately 800 feet of sediment-laden stream channel and replacing failing, undersized, fish barrier culverts, one under the Sammamish River Trail and another in the athletic fields. Similar stream channel reconstruction has already occurred in Derby Creek upstream. This project will complete the downstream portion of Derby Creek, connecting it all the way to the Sammamish River.
The following technical documents are available for this project:
The project is currently in the final design phase, which is funded in part by the King County Flood Control District. Permit applications will be submitted in Summer 2018. Construction of the project is dependent on permit issuance and available funding. King County Parks is pursuing possible partnerships to construct the improvements, but the construction date is still to be determined.
Project Manager:Lindsey Miller
---
Dockton Park Dock Rehabilitation
Funded in part by a grant from the state Boating Facilities Program, this project will replace and repair piles, install additional flotation to stabilize the dock, replace cross-bracing on the fixed pier and hinge points on the finger piers, and install a new sewer pump station, water lines on the dock, and signage.
This project is currently being re-focused to address more significant work needed to ensure public safety at the dock. King County Parks closed the marina to overnight moorage in April 2019 after the facility experienced significant and rapid deterioration after an unusually harsh winter. A small area open for day-use only. Read more about the closure here.
Project Manager: Deena Hall
---
---
---
---
---
Lake Francis Park Closed: June 8 – July 20, 2020
Improvements Ahead
King County Parks will be closing Lake Francis Park near Hobart from Monday, June 8 through Monday, July 20 to improve the parking lot, repair drainage issues, and remove some hazardous trees.
Questions? Call (206) 477-4527 or email parksinfo@kingcounty.gov.
---
---
Marymoor Park
As our most popular park, Marymoor Park sees more than three million visitors every year. With so many diverse recreation opportunities and historic facilities located there, King County Parks has on-going efforts to repair and improvement the park's amenities and infrastructure.
Completed projects include:
Replacement of heat pump at Clise Mansion – 2018
Park office roof repairs – 2018
Concert seating area flooring – 2017
Parking lot B entrance widening – 2017
Replacement of synthetic turf on 4 soccer fields – 2017
Pathway resurfacing and repairs - 2017
Habitat restoration mitigation and monitoring for the Connector Trail (on-going)
Velodrome apron & surface repair – completed June 2019. – Project Manager: Sam Dykes
Replacement of synthetic turf on ballfields 5 and 6 (baseball 1 and 2) –completed August 2019. – Project Manager: Annie Mathews
Current and upcoming projects include:
---
Maury Island Natural Area Remediation
King County Parks is coordinating with Washington State Department of Ecology to clean-up contaminated soil at Maury Island Natural Area. Air pollution from the Tacoma Asarco smelter settled on parts of King, Pierce, Kitsap, and Thurston counties, creating the Tacoma Smelter Plume. High concentrations of arsenic and lead from the smelter operations have been found in the Natural Area.
Read more about the Maury Island Natural Area remediation project.
Project Manager: Lindsey Miller
---
Mukai Cold Process Fruit Barreling Plant
King County recently purchased the Mukai Cold Process Fruit Barreling Plant, located on Vashon Island, in order to permanently protect this historic structure.The County intends to enter into a lease agreement with Friends of Mukai, a nonprofit organization that controls the adjacent historic Mukai House and Garden. Project work includes assessment, evaluation, and interim repairs to stabilize the structure to prevent further deterioration.
Estimated timeline for completion: Construction - Winter 2018-2019
Project Manager: Brenda Bradford
---
Pathway and Parking Lot Surface Repairs
King County Parks is continuously repairing and improving the pathways, sidewalks and parking lots within our system of 200 parks. Repair work includes spot pavement repairs, removing tree roots and installing root barriers, controlling erosion, paving, and site restoration. This work typically doesn't require closure of park facilities.
Recently completed projects:
Five Mile Lake Park parking lot repairs
Cougar Mountain - Whittaker Trailhead parking lot repairs
Cottage Lake pathway repairs
Poo Poo Point parking lot improvements
Tolt-MacDonald Park parking lot repairs
Marymoor Park pathway repairs
Project Manager:
Jorge Sanchez
---
Pinnacle Peak Trailhead Development
Funded in part by a grant from the Washington Wildlife and Recreation Program, this project constructed a 50-vehicle parking lot and trailhead amenities on the south side of the park along SE Mud Mountain Rd. Other project elements include constructing an access trail and bridge that connects the trailhead to the existing trail network and restoring pastureland. The 2014-2019 parks levy has the goal of expanding access to recreation by improving/constructing trailheads, and this project helped advance our progress on that goal.
Project Manager:
Linda Frkuska
---
Play Area Rehabilitation
We have 29 play areas in our parks. We conduct annual safety inspections and remove, replace and/or modify play areas as needed for safety and life cycle maintenance. Each play area rehabilitation project takes approximately 8 to 10 weeks to construct; however, construction is weather dependent and is subject to change. The 2014-2019 parks levy has the goal of rehabilitating 13 play areas by the end of the levy period in 2019.
Under construction:
Petrovitsky Park (two play areas) - Anticipated re-opening, by Sept 30, 2019
Completed projects include:
South County Ballfields – Completed in August 2015
Cottage Lake Park – Completed in March 2016
Five Mile Lake Park – Completed in April 2016
Ravensdale Park – Completed in June 2016
Tolt MacDonald Park – Completed in September 2016
Big Finn Hill Park - Completed in December 2016
Coalfield Park - Completed in June 2017
Mayrmoor Park (south play area) - Completed May 2018
Dick Thurnau Memorial Park - Completed 2018
Redmond Ridge Park - Completed 2018
*Note: Skyway Park – Play area replacement is part of a larger park improvement project. See below for updates.
Project Manager:
Josh Tasler
---
Regional Trails System Improvements
With 175 miles of regional trails, King County Parks is continuously repairing and improving our existing paved and soft surface trails and other trail amenities. Surface repairs, such as removing tree roots, leveling bumpy patches, and replacing worn out areas, are on-going and sometimes require brief trail closures.
Completed projects include:
Snoqualmie Valley Trail intersection improvements - 2019
Soos Creek Trail surface repairs - 2019
Burke-Gilman Trail surface repairs - 2019
Green River Trail surface repairs (Cecil Moses Park) - 2019
Sammamish River Trail surface repairs (multiple locations) - 2019
Other emergent repairs throughout the system as needed
Project Manager: Jorge Sanchez

---
Skyway Park
King County Parks is in the design and permitting phase for a project to improve recreation and sports facilities at Skyway Park.

This project will include the following elements:
enhancing and expanding the play area (north section)
adding a pre-fabricated modular outdoor mini soccer arena (north section)
adding on-demand lighting to the sports court
adding a new paved, ADA accessible pathway (north section)
repairing existing pathway
adding parking spaces
enhancing baseball diamond (north section)
adding security lighting along pathway
upgrade fencing
Construction will likely start in 2020. This project is funded by the King County Parks' Youth and Amateur Sports Grants program and by the Land and Water Conservation Fund - Outdoor Recreation Legacy Program.
The following documentation is available for this project:
Budget: $1.3 million

Project Manager: Mary Lear
---
Soos Creek Trail
[Coming Soon]
---
Steve Cox Memorial Park
As one of the oldest sites in the system and a much-loved park, Steve Cox Memorial Park requires on-going repair and upkeep for the safety and operation of the park's buildings and other recreational facilities.
Sign up for the park e-newsletter (low traffic) to stay up-to-date on what's happening in the park!
Current projects
The synthetic turf conversion project is now complete! The project installed a multi-use synthetic turf athletic field with LED lights and a ten-foot-wide paved walking path around the field perimeter. The field in-fill is a rubber turf material coated with a colorant and encapsulated with a polyurethane coating. This material was selected to help reduce on-field temperatures and the overall environmental impact of the in-fill.
Read the project brochure (English / Spanish) for more information.
Current projects:
Tennis Court LED Light Conversion: The existing flood lights and security lights around the Steve Cox Tennis courts were installed in the 1970s, and have reached the end of their useful service life. Many are currently burnt out and in need of replacement. The existing units will be replaced with new, energy saving LED fixtures. Project Manager: Allison Speicher. (Fall 2019).

Community Center Basement Rehab Project - Complete remodel of restrooms and new flooring throughout basement is complete. Other interior repairs and paint will be worked in around the Teen Center Programs and reservations as to not impact the daily use by the community. New shelving has also been installed in a reconfigured large storage room to help the Teen Program reorganize their supplies for easy access. This project will be ongoing until the end of the year.
Completed projects include:
Upgrade fiber optic network in buildings (Summer 2017)
Install underground electrical power to field house (Summer 2017)
Repair and repave parking lot; repair sidewalk; install ADA ramps (Spring 2017)
Renovate stadium (Spring 2017)
Install LED lights to outdoor basketball courts (Fall 2015)
Replace roof of racquetball building (Spring 2015)
Replace lighting controller improve remote field lighting for scheduled events Project Manager: Allison Speicher. (Winter 2019)
Project Manager: Tri Ong

---
Weyerhaeuser King County Aquatic Center
With three pools, locker rooms, a banquet hall, concession area and 2,500-seat natatorium, the WKCAC is one of the nation's premier swimming and diving facilities and requires on-going upkeep by King County Parks. Recent upgrades include installing energy efficient lighting, replacing the HVAC system, replacing the scoreboard and installing a lobby video wall.
The following capital project is taking place during the August/September 2020 facility closure, with site mobilization taking place in July:
Rehabilitation of the skylight system above the main natatorium
Other current projects include:
Monitoring the HVAC system in the recreation pool
Other general on-going maintenance and upkeep
Project Manager: Matthew Perkins