Employee Engagement Survey
Your voice matters
2022 Employee Engagement Survey
The annual employee engagement survey provides an opportunity to check-in with employees to learn what is going well and where we need to improve. By participating, you will help us measure our progress from last year and determine areas still needing improvement.
A big thanks to the 8,300 eligible employees – more than 63% – who completed the 2022 survey. The results will be available soon at the link below.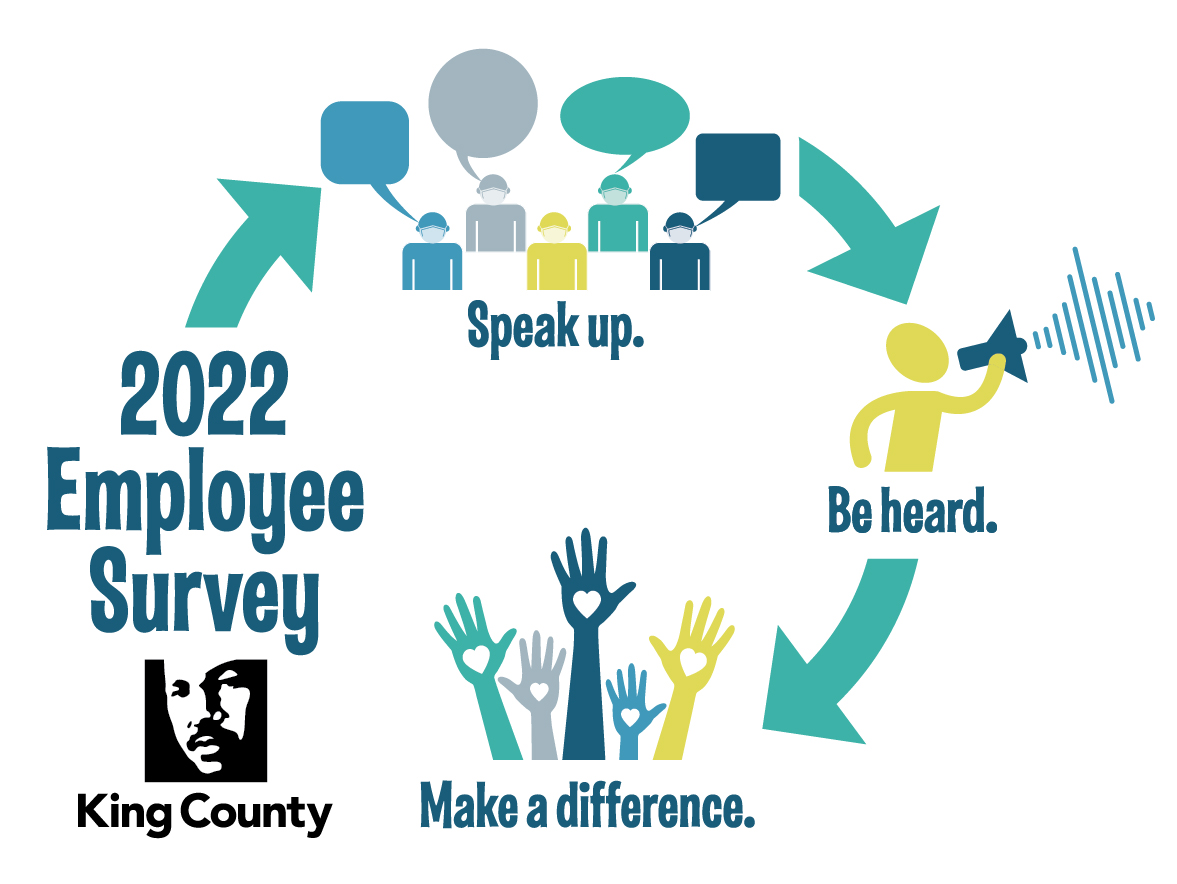 Survey results
Take a look at previous employee survey results and learn how it makes a difference.
View Results
Employees only
Since 2015, the Employee Survey has made a noticeable difference:
Actions taken:
Launched the Mentoring Program and created Professional Development Scholarships.

Engagement Action Planning has focused on: Growth and Development, Respect, and Peer culture.

Increased diversity of top tier hires/promotions by 18%, and implemented widespread ESJ training.

Created a well-being index and mental health strategy.
The difference it made:
Perceptions of career advancement +14, from 48% to 62%
Peer culture +14, from 66% to 80%
Feeling respected +9, from 70% to 79%
Have the skills to apply ESJ +5, from 72% to 77%
Have the support to apply ESJ +4, from 65% to 69%
Impact on Engagement:
Response rate has increased +11, from 59% to 70%
Engagement index has increased +8, from 70% to 78%
Belief in action has increased +9, from 37% to 46% (was 48% in 2017)
| Date | Action |
| --- | --- |
| March 7-25 | Survey opens |
| March 25 | Survey period closes |
| Week of May 23 | Results shared and Action Planning starts |
| May to June | Data review with Department Leadership teams |
| May to June | Action Plan training |
Action Planning
Response to the survey is happening at every level of the organization with action plans developed by teams at the department, division, workgroup and senior leader levels. Get started on creating an action plan, and track the progress made.
Employees only
​Actions taken from the 2021 survey
We heard you, and acted on your feedback from the 2021 Employee Engagement Survey:
Leaders have responded to employee feedback with actions to increase well-being and belonging.
367 action plans focused on belonging and well-being. Popular activities were: recognition, connection, collective problem solving, career development.
As a result, more employees feel supported by their managers, feel their suggestions are sought out and their ideas valued.