Administrative Professionals Development and Recognition Program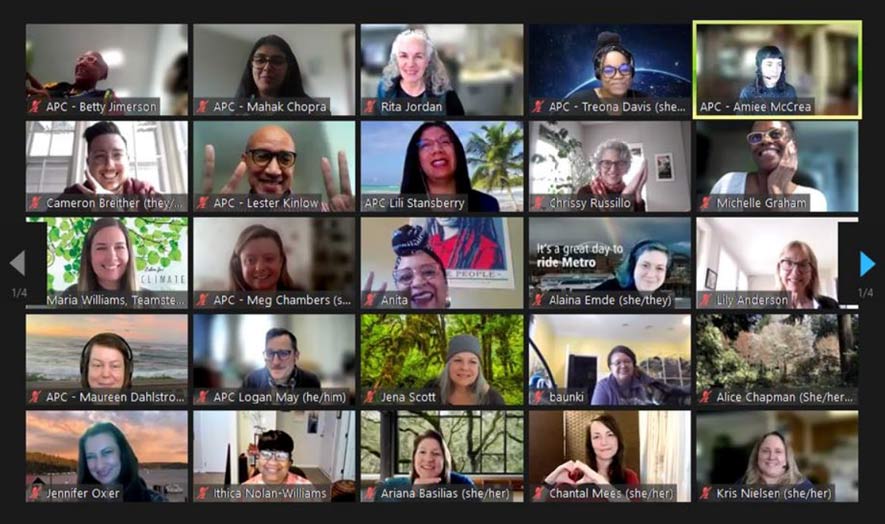 King County administrative professionals are a large part of King County government's workforce and are valuable contributors to the success of every department. Administrative professionals support and provide direct services to internal customers and the public.
King County leadership is committed to assisting administrative professionals with career development opportunities.
The AP Program invites all interested employees to subscribe to their email list to receive announcements and information about upcoming events.

Become a Partner
Have you been looking for an opportunity to shape and build a part of King County? Become an Adminstrative Professional Partner.
Recognize an AP
Tell us why an Administrative Professional deserves recognition and check back to see if you have been recognized.
Training & Development
Development and training opportunities abound in King County. Find AP curated classes at NEOGOV Learn. More info.
Career Support Services
Connect with Career Support Services to work on interview skills, interpret job descriptions, fine-tune resumes and more.
AP is on Yammer
Make new connections, learn from others across the County, and build new skills for the future on social media.
More information
Every quarter a list of the most recently recognized administrative professionals is shared. View them below:
NEOGOV Learn
To access these trainings visit the new NEOGOV Learn site.
On the left menu, select Training.
In the new window that appears, select Course Catalog.
Here, in the drop down menu option titled Tags search for Admin.
A list of specially curated Administrative Professionals classes will appear. Check them out and contact us to add more trainings to this list.
WA State Enterprise Services
The state of Washington also offers online courses, including several focused on written communications. Access the WA State trainings here.
Microsoft Teams
Within the MS Teams application, the Help icon at the bottom left corner can provide short trainings and answer Teams questions.
Microsoft Teams through the KCIT Training Hub
Additional training opportunities are available through the KCIT Training Hub.