Click or tap the "Quick Exit" button to leave this page immediately, or press the "escape" key if you use a keyboard.
If you're concerned your internet usage might be monitored you can call, chat, or text The National Domestic Violence Hotline, 24 hours everyday, 800-799-7233 or 800-787-3224 (TTY).
Read more about staying safe online

Internet usage can be monitored and is impossible to erase completely.

Clear your browser history (external link) after visiting this website.

Computers store information about the websites you visit. That means bills you pay and purchases you make are tracked, and messages or emails can be retrieved. You should always consider that a computer might be monitored when you use it and be careful with what you send others or post.

Safe computers can be found at your local library, Internet cafe, shelter, workplace, or computer technology center; avoid using shared computers when researching things like travel plans, housing options, legal issues, and safety plans. Using safe browsing practices (like using a VPN) can help prevent abusive partners from tracking your Internet history.
Disclaimer: The information on this web page is provided as a service and a convenience by the King County Superior Court Clerk's Office. It is not intended as legal advice to any person.
| | |
| --- | --- |
| Step One: | Fill out all the required protection order forms completely |
| Step Two: | Visit us virtually or in person at our Kent or Seattle locations to submit your forms. |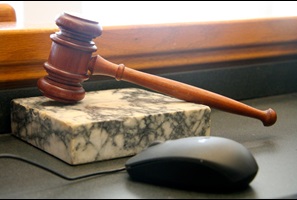 Visit the Virtual Protection Order Office
The virtual office does not accept payments by phone or through the virtual office. You'll need to come to our office in person to pay any antiharassment filing fees.
Virtual Office Hours
Monday to Friday, 9:00 a.m. to 4:00 p.m. (closed 12:15 p.m. to 1:15 p.m.)
Please note: Once you log in to our virtual office, you will be placed in a waiting room until a customer representative allows you into the office. If you exit the waiting room while waiting for the customer service staff to let you in, you will lose your place in line.
Important message for our virtual customers:
All virtual customers who want their protection order case heard by the Court on the same day are required to have all of the following completed no later than 2:15 p.m.
Accurately complete all required protection order documents; and
Have the documents reviewed by the Clerk for accuracy and completeness; and
Upload the completed forms to the link provided by the Clerk.
Between 2:15 p.m. and 4:00 p.m.: Customers who are not able to complete the above steps by 4:00 p.m. will be asked to re-visit the Clerk the next business day.
For helpful instructions on how to join the virtual office via computer or mobile device:
King County Clerk's Office Virtual Protection Order Office Zoom Instructions (English)
Oficina virtual de órdenes de protección de la Oficina del Secretario del Condado de King Instrucciones para la conexión por Zoom (Spanish - Español)
King County 书记员办公室虚拟保护令办公室 Zoom 使用说明 (Simplified Chinese - 简体中文 )
King County 書記官辦公室之保護令虛擬辦公室 Zoom 操作說明 (Traditional Chinese - 繁體中文)
Xafiiska Amarka Ilaalinta Khadka Tooska ah ee Karaaniga Degmada King County Tilmaamaha Zoom (Somali – af Soomaali)
Офис окружного клерка - округ Кинг Виртуальный офис по вопросам охранных ордеров Инструкции по установке и использованию приложения Zoom (Russian – Русский )
Hướng Dẫn Sử Dụng Zoom của Văn Phòng Ảo về Lệnh Bảo Vệ củaThư Ký King County (Vietnamese - Tiếng Việt)
Zoom requirements: website.
Instructions and Resources
DV Protection Order Advocacy Program
Learn important information about the protection order process. You are not alone, help is available!
KC Jail Inmate Custody Status Notification Service
A free automated service that lets victims and other concerned citizens register to receive custody status notifications.
Learn more.
toll-free: 1-877-425-8463 (TYY: 1-866-847-1298)
Protection Order Forms and Guidelines Online
To contact the Clerk's Office: 206-296-9300 or email us
.