Click or tap the "Quick Exit" button to leave this page immediately, or press the "escape" key if you use a keyboard.
If you're concerned your internet usage might be monitored you can call, chat, or text The National Domestic Violence Hotline, 24 hours everyday, 800-799-7233 or 800-787-3224 (TTY).
Read more about staying safe online

Internet usage can be monitored and is impossible to erase completely.

Clear your browser history (external link) after visiting this website.

Computers store information about the websites you visit. That means bills you pay and purchases you make are tracked, and messages or emails can be retrieved. You should always consider that a computer might be monitored when you use it and be careful with what you send others or post.

Safe computers can be found at your local library, Internet cafe, shelter, workplace, or computer technology center; avoid using shared computers when researching things like travel plans, housing options, legal issues, and safety plans. Using safe browsing practices (like using a VPN) can help prevent abusive partners from tracking your Internet history.
Disclaimer: The information on this web page is provided as a service and a convenience by the King County Superior Court Clerk's Office. It is not intended as legal advice to any person.
| | |
| --- | --- |
| Step One: | Fill out all the required protection order forms completely |
| Step Two: | Submit your required documents electronically through the KC Script Portal, or in person at our Kent or Seattle locations. |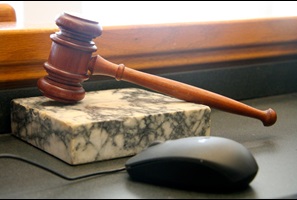 Forms, Resources, and Instructions
Resources and Instructions
DV Protection Order Advocacy Program
Learn important information about the protection order process. You are not alone, help is available!
KC Jail Inmate Custody Status Notification Service
A free automated service that lets victims and other concerned citizens register to receive custody status notifications.
Learn more.
toll-free: 1-877-425-8463 (TYY: 1-866-847-1298)
Protection Order Forms and Guidelines Online
To contact the Clerk's Office: 206-296-9300 or email us
.