Clean Water Plan
Making the right investments at the right time
The video: Understanding the Clean Water Plan process is now available in multiple languages.
Thanks to everyone who attended our Actions Technical Workshops. Information from the workshops is available: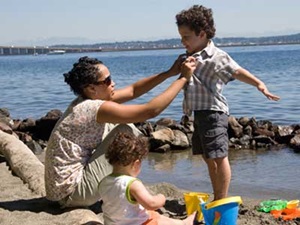 Our relationship to water is part of what makes this region special. Puget Sound and our lakes, rivers, and streams give us food, transportation, jobs and fun. This water is central to Native people's cultures and traditions, and the ecological health of salmon, orca and other fish and wildlife. We all play a part in protecting this resource for future generations, and preserving the beauty and health of the Puget Sound region.
Understanding the Clean Water Plan process

Join the conversation
King County is undertaking this large planning effort because it is facing critical decisions that will affect the region's water quality.
Upcoming Events
There are no upcoming events at this time.
Contact us
Erika Peterson
206-477-5525
King County Initiatives and Plans