Conveyance System Improvement
The Conveyance System Improvement (CSI) Program looks at ways to improve the King County wastewater conveyance system and address public health concerns, while ensuring that the system has sufficient capacity to respond to regional growth.
Next CSI Program Update
The CSI Program Update verifies, adjusts, and identifies new CSI projects needed for increasing capacity in the conveyance system to accommodate future flow from both the growth in population and infiltration and inflow (I/I). King County code requires periodic updates. The next update is planned to be complete in 2027. In preparation for that update, WTD staff are initiating data collection and processing activities in 2023.
To read about the current program update from 2017, please see 2017 CSI Program Update.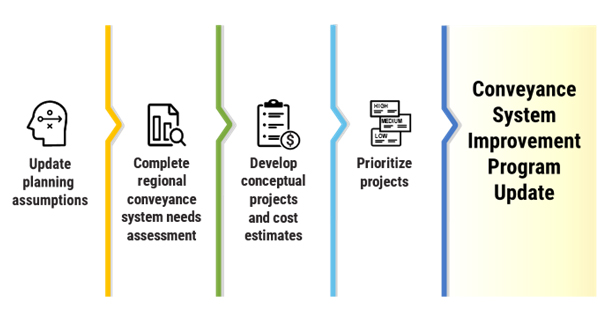 Planning the regional conveyance system is an ongoing task at King County. 
Learn how monitoring wastewater flows is an important component of the CSI Program.