South plant, located in Renton, is part of King County's regional wastewater treatment system.
View South Plant Projects
South plant treats wastewater from homes and businesses coming from cities located east and south of Lake Washington. Approximately 90 million gallons a day (mgd) of wastewater is treated at this facility during the dry months and up to about 300 mgd flows can be treated during the rain/storm season.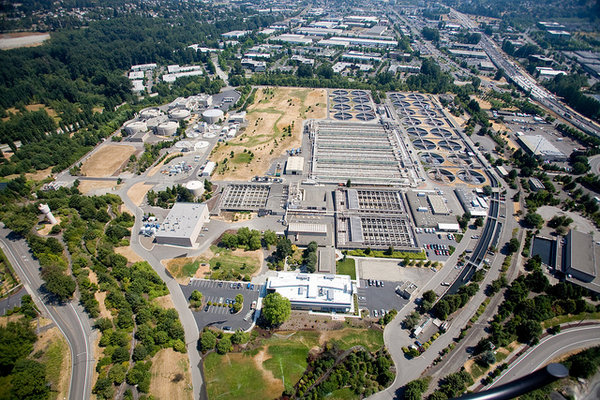 South Treatment Plant in Renton
View more photos on our Flickr site .
Contact us
24 hour emergency and odor reporting: 206-263-1760
Administration: 206-263-1810

Address
1200 Monster Road S.W.
Renton, WA 98057
Related content