Click or tap the 'Quick Exit' button to leave this page immediately. 
If you're concerned your internet usage might be monitored you can call, chat, or text The National Domestic Violence Hotline, 24 hours everyday, 800-799-7233 or 800-787-3224 (TTY).
More about staying safe online:
Internet usage can be monitored and is impossible to erase completely.
Clear your browser history
(external link) after visiting this website.
Computers store information about the websites you visit. That means bills you pay and purchases you make are tracked, and messages or emails can be retrieved. You should always consider that a computer might be monitored when you use it and be careful with what you send others or post.
Safe computers can be found at your local library, Internet cafe, shelter, workplace, or computer technology center; avoid using shared computers when researching things like travel plans, housing options, legal issues, and safety plans. Using safe browsing practices (like using a VPN) can help prevent abusive partners from tracking your Internet history.
More Safety Info
Civil protection orders are available for situations involving domestic or family violence, sexual assault, stalking, harassment, extreme risk, or vulnerable adult situations.
Assistance from an Advocate: Even though you are not required, you can speak with an advocate or with other protection order related community groups. They could offer confidential and services free of charge. These groups can help you assess your level of danger, plan for safety, and assist you with completing the protection order petition and other required documents. If you wish to connect with these resources, please click HERE.
Click on the buttons below to find more information about specific types of protection orders.
Protection Order Frequently Asked Questions
Our office will review your submission on the next business day if you submitted protection order documents outside regular business hours. Please view our office hours and scheduled holidays
here
.
You may appear for your hearing either electronically or in person. You will receive further instructions via email and/or in your portal account after your case has been filed.


You may submit a request for an electronic copy of your hearing through our KC Script Portal.
The fee for the audio recording is $25.00 per case number. (The fee is not exempt.)
Any granted protection order outlines law enforcement action related to any minor children. If your children are listed as protected parties in your protection order, please consult with law enforcement.


If you are the Petitioner, you will receive a copy of all documents filed in your case after your temporary hearing.
If you are the Respondent and you were served electronically, you will receive a copy of all documents in your service packet.
If additional copies are needed outside of the above circumstances, they may be requested through our KC Script portal. (Some fee exemptions may apply.) Please click
HERE
to be redirected to the portal.
Yes, electronic signatures are allowed on all protection order documents.


To add your signature to your .pdf file, you can use Adobe Acrobat Reader's Fill and Sign feature. There is also an Adobe Fill and Sign app to download. Many online applications also support signing with Draw by using your mouse or touch screen.
When using
Washington Law Help
to fill in your protection order forms, there is an option to add an e-signature to your forms.
Hearings for temporary protection orders are heard Monday through Friday 9:00 a.m. to 12:00 p.m. and 1:30 p.m. to 3:00 p.m., excluding holidays.


Please reach out to Clerk's Office Protection Order Customer Service staff to let them know which translation you need assistance with during your hearing.

Telephone:
206-477-0845 (Seattle)
206-477-3041 (Kent)


If you submit a protection order petition after 2:15 p.m. during office hours, your temporary protection order hearing may be held on the next business day. If submitted prior to 2:15pm during office hours, your temporary protection order hearing may be held same day.


Anyone 15 years of age and older can petition on their own behalf. For any other questions, please refer to
RCW 7.105.100
.
Please click
HERE
to be directed to instructions regarding how to submit evidence for a full protection order hearing.
A protection order is a civil action and an order can be issued by a judicial officer in the following categories: domestic violence, anti-harassment, sexual assault, vulnerable adult, and extreme risk.

No contact orders are issued in criminal actions.

Restraining orders are either financial or personal restraints and can be issued through the divorce or child custody process in Domestic or Family Law Cases.


Once your submissions are filed as a new court case, documents are viewable to the public (excluding the LECIF-Law Enforcement & Confidential Information Sheet) unless you have specifically asked for a qualifying document to be sealed. For more information, see the question 'What items should I ask to be sealed?'


If there is a concern that browsing history or temporary internet files may put you at risk, please use a private secure tab or use incognito mode while on our website. Most common browsers support private browsing.


Yes. If your submission was rejected, please refer to the link in your email to view your submission status. The status will show the reason(s) why your submission was rejected.
Once corrections have been made to your documents, please start a new submission and re-upload all required documents and attachments or declarations, if any.
For additional questions, please reach out to Protection Order Customer Service staff.
Email:
DJA.DVPO@kingcounty.gov
Live Chat:
Click here
Telephone:
206-477-0845 (Seattle)

206-477-3041 (Kent)
ShareFile is only needed if you would like the court to consider an audio or video file during your hearing. Most evidence, in document form, is filed in the court case. Our office receives many requests for ShareFile accounts daily and it can take 24-48 hours for processing.
Additional information regarding submitting evidence for a full protection order hearing can be found
HERE
.
You will receive additional information via email and/or in your portal account, with instructions on your next step.


The Clerk's Office sends documents, per statute, to law enforcement as ordered by the court. Each law enforcement agency has schedules to perform service for protection orders. Please contact the law enforcement agency identified in your order for questions regarding their civil service schedule.


Washington Law Help has an online questionnaire that will walk you through filling out the forms. This online tool will create all necessary forms needed for filing a protection order. Please click
HERE
to navigate to Washington Law Help.
Advocates are also available at the courthouse that can assist with domestic violence petitions only. The website for the King County Advocates can be found here:
http://protectionorder.org/
You may also seek help from an attorney.
If you have a disability and believe you may need an accommodation to fully, and equally participate in a court proceeding or activity, you may
request an accommodation
. Accommodation requests are granted to any qualified person with a disability for whom an accommodation is reasonable and necessary under the Americans with Disabilities Act of 1990, or under
Washington State Court General Rule (GR) 33.
DV Protection Order Advocacy Program

Learn important information about the protection order process. You are not alone, help is available!
Seattle (206) 477-1103
Kent (206) 477-3758
http://protectionorder.org/
DV Hopeline
206.737.0242 (Local)
877.837.0242 (Toll Free)
DVHopeline.org
KC Jail Inmate Custody Status Notification Service
VINE is a free automated service that lets victims and other individuals register to receive custody status notifications.
Toll Free: 1-877-425-8463
TTY: 1-866-847-1298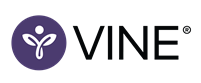 Protection Order Forms and Guidelines Online