Bike helmets and bicycle safety
Staying safe while bicycling
Riding a bike is a very healthy activity, but it still comes with some risk. From 2018 - 2021, an average of 5 bicyclists died each year in King County1 and 147 entered Harborview's Trauma Center for their injuries.2
1 Washington State Dept, of Transportation, September 2022
2 Harborview Trauma Registry, 2018-2021, received October 2022
To stay safe, follow Washington's bicycling laws and always wear a helmet! Visit the Washington state Department of Transportation's Bicycle Laws page to learn more about bicyclist responsibilities and state laws.
For safety tips, check out King County's Bike Safety page.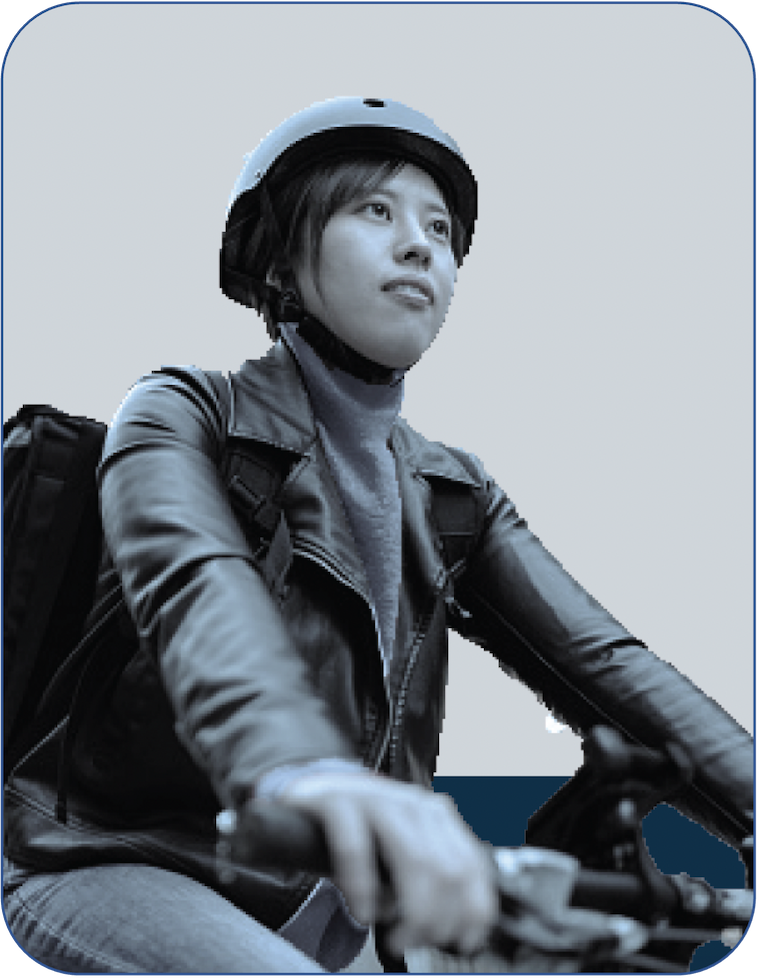 Bike riders! Whatever your age or how much you ride, your safety matters
Most of us, whether in a car or on a bike, agree that we all share a responsibility for the safety of ourselves and others on our roads. When riding, you help make the road safer for yourself and others with these safety practices.
Download 2-page posters/tip sheets below:
Choosing the right helmet
Look for the Consumer Product Safety Commission (CPSC) certification sticker inside the helmet. That guarantees that the helmet meets U.S. safety standards.
Get a new helmet when you grow out of it or within 4 years, whichever comes first.
Replace your helmet after a crash or if it has a crack.
Bike helmets need to fit properly
The helmet should fit snugly and securely. If needed, use extra pads.
The straps should fit snugly around your ear and under your chin. The straps should form a "V" under your ears.
Leave enough room for one finger to fit between your chin and the strap.
The helmet should rest flat on your head, not too far forward or backward. The helmet should rest low on the forehead, no more than two finger widths above your eyebrows.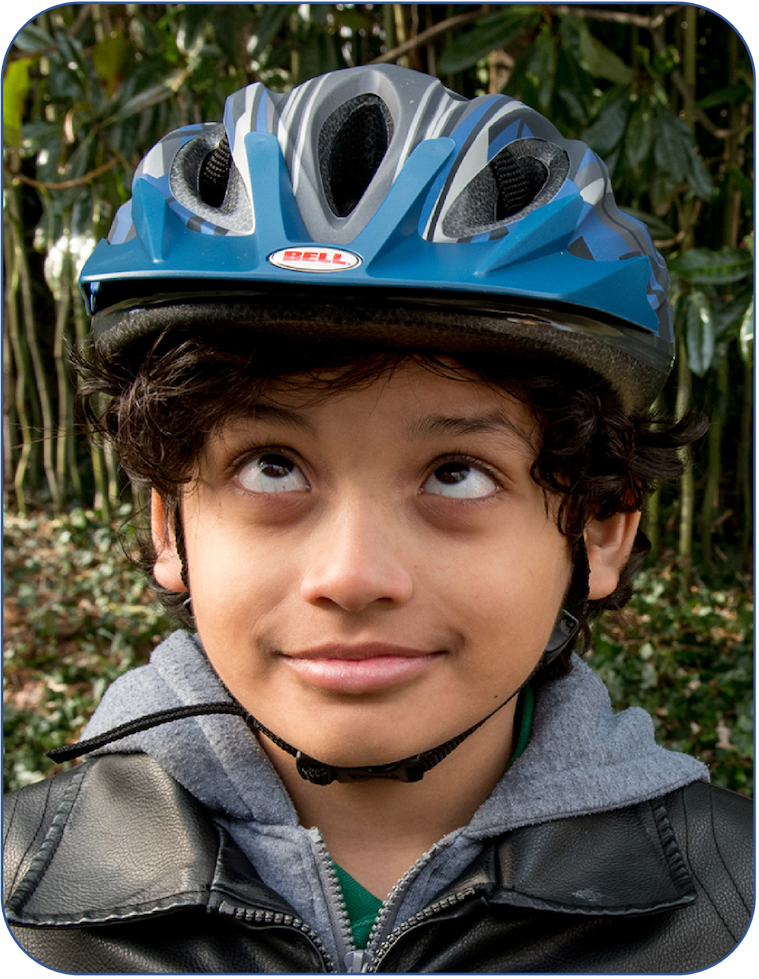 Does your helmet fit properly? Take the Helmet Fit Test
Download a poster/tip sheet below: