Baring Bridge Replacement Project
Work expected to begin in 2026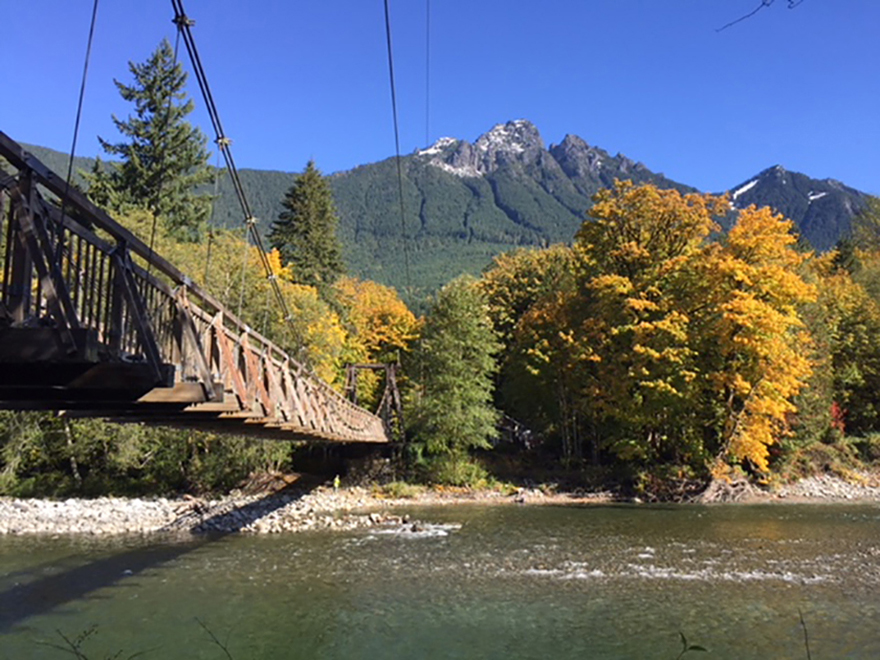 Baring Bridge over the Skykomish River.
Status update
April 2022
The construction schedule has been revised. We now expect to begin work on the new replacement bridge in 2026, instead of 2024. It will take approximately two years to build the replacement bridge. The revised construction schedule allows the county more time to obtain the necessary environmental permits and approvals needed to finalize the bridge design and start construction.
Project overview
The Baring Bridge provides sole access to approximately 170 properties, including more than 40 residences, in the unincorporated community of Baring, WA. Much of the bridge has been repaired or retrofitted over the years, however it continues to decay and must be replaced. King County will replace the existing timber bridge with a wider, steel truss bridge. The new bridge will be open to all vehicles and carry no weight restrictions. Construction is scheduled to begin in 2026 and last through 2028.
Project location

Baring Bridge is a King County owned and maintained timber suspension bridge. It is located on NE Index Creek Road over the South Fork of the Skykomish River near the Town of Baring and U.S. Route 2. The bridge was built in 1930. In 1999, it was designated a Landmark by King County and in August 2019, the bridge was listed on the National Register of Historic Places.